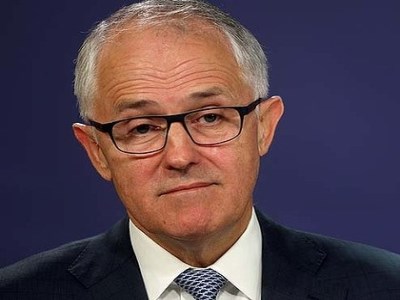 Prime Minister Malcolm Turnbull is facing a voter backlash in marginal seats amid its 'war' on Catholic schools, an analysis of Census data in 13 marginal seats shows.
The analysis of marginal seats in NSW, Queensland and Victoria shows that in 2016, almost 70,000 children were Catholic-educated in those seats.
In Queensland, up to seven seats could be impacted as a result of persistent lobbying by the Catholic Church against the Federal Government's new funding model.
Meanwhile, Prime Minister Turnbull is under mounting pressure to end perceived hostility against the Catholic sector, an issue that threatened to derail the Federal Government's Gonski 2.0 reforms in June.
Victorian Labor Party assistant secretary Kosmos Samaras told The Educator that any government decision that makes it more expensive or harder for parents to educate their children will backfire.
"There are very few real prime movers of people's voting behaviour, education ranking easily in the top three next to income and health," Samaras said.
He added that the Federal Government's current policy on funding to the Catholic education sector has created "a significant problem" for them in a number of critical seats across the country.
"You don't just tell 9,000 parents in one seat alone that they may now have to hand over more money to educate their children and not expect some backlash," Samaras said.
The National Catholic Education Commission (NCEC) says the sector is being short-changed $1.1bn in school funding as a result of the funding reforms and will have current Commonwealth funding levels cut immediately from the beginning of 2018.
"Almost 500 Catholic systemic schools will see their funding cut drastically on January 1, 2018 — by 50% or more in some cases," NCEC executive director, Christian Zahra, said.
"If they were independent schools, funding decreases would happen gradually, over a 10-year period".
Zahra added that if schools were treated as ­individual schools transitioning like stand-alone non-government schools, they would collectively receive an extra $1.1bn over the next decade.
Earlier this month, the Federal Government announced a panel of educators and policy experts to decide how best to allocate the Federal Government's $23.5bn to Australia's schools as part of its Gonski 2.0 funding reforms.

The review panel includes Dr Lee-Anne Perry, who is Queensland's Catholic Education Commission (CEC) executive director, who said she will bring the perspectives of Catholic schools to the panel's table, as well as her own experience as a teacher, principal and education administrator
"For Catholic schools to flourish, we need to ensure that our schools are part of a broader education system focused on the future of our students and their capacity to achieve their potential and contribute to our community," Perry said.
Federal Education Minister, Simon Birmingham, has sought to reassure Catholic schools that they will not be worse off under Gonski 2.0, saying funding had grown 3.7% per-student under the proposed model.

"That is growth well above the wages growth that mums or dads around Australia are exercising at present," he said.