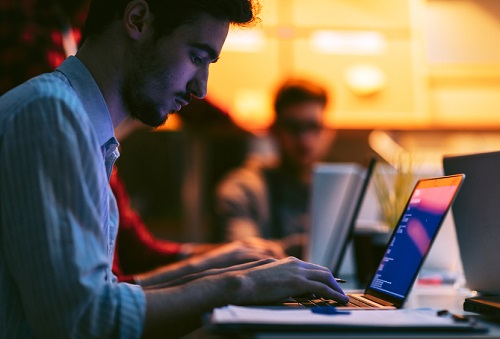 NAPLAN must be used to help students – not market schools. That's the message from Catholic Schools NSW (CSNSW) this week as NSW Education Minister, Rob Stokes, called for the controversial test to be scrapped altogether.
CSNSW said that while it strongly supports the continuation of NAPLAN as a tool to help identify students needing support with their basic skills, changes need to be made to the way NAPLAN data is reported on MySchool.
The reasoning for this is so that the data cannot be used as a marketing tool that divides schools into 'red' or 'green' columns.
CSNSW CEO, Dallas McInerney, said the debate around NAPLAN's future involves two separate issues – the test itself and the way the resulting data is used.
"NAPLAN has a critical continuing role to play in improving literacy and numeracy, which are the foundations of a person's ability to learn and to participate in society," McInerney said.
He said NAPLAN supports school improvement processes by enabling teachers to monitor students' progress over time against a national measure and to identify areas of strength and development.
"NAPLAN should be relied upon for diagnostic insights before anything else. However, the NAPLAN testing regime does need to constantly evolve to become more effective, making the best use of available technology," McInerney said.
"This is why Catholic education is working with government to support the introduction of NAPLAN Online including adaptive testing, which tailors questions to better assess a student's abilities and progress, while also providing for a faster turnaround of results."
He said the CSNSW is concerned by any commentary that may "divert the education sector from focusing on the improved delivery of NAPLAN".
McInerney said there was a "near universal" consensus among school sectors, teachers and principals for the Federal Government to modify the way NAPLAN results are reported.
Last week, Stokes said abolishing the test should be "a matter of urgency" as it is being used dishonestly and as a "vehicle for edu-businesses to extort money out of desperate students and their families".
"You now have an industry that's grown up alongside it, where teachers are being encouraged to teach to the test rather than the curriculum," Stokes said.
"When you now have private schools marketing their NAPLAN success that points to the failure of NAPLAN, and it's time we had discussions about replacing it."
In April, Victorian Education Minister, James Merlino, joined the chorus of education experts and Ministers calling for a review of the controversial NAPLAN tests, saying it is important to have "a broad review" of the content of the test and how the results are reported.
"It is vital to have a range of assessments to know where we need to make improvements and investments," Merlino said in a statement provided to The Educator.
"We are continually looking for ways to improve these assessments, and given NAPLAN has been in place for 10 years, it is timely for a review to occur."
Related stories: