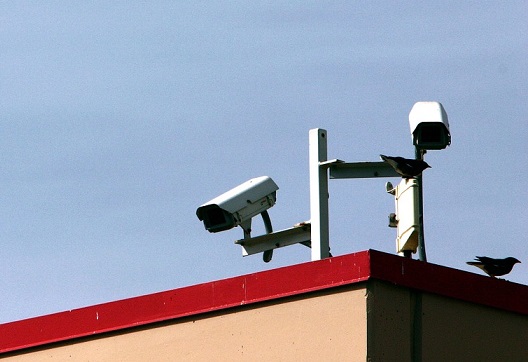 In July, a group of parents told the Parliamentary Inquiry into the treatment of children with a disability in NSW schools that the presence of CCTV cameras inside classrooms could "ensure that children of all abilities are being treated appropriately".
"There are dog grooming services in the Sydney CBD that provide a log-in live stream to see what stage your pets' grooming is up to and how they are faring yet no such precautions for children in NSW government schools," the submission read.
However, the discovery last week of secret surveillance cameras in a NSW kindergarten classroom has raised serious questions about the oversight of such measures and whether children's privacy could be at risk.
Last week, a parent claimed that cameras were found "hidden in a clock and game console" at Ashtonfield Public School, located in Maitland – but while the school confirmed the presence of the cameras, there have been inconsistent reasons as to why.

The school says the cameras – which have since been removed – were placed "to assist with identifying a perpetrator of repeated acts of vandalism and victimisation at the school".

Police told
The Daily Telegraph
that they had been investigating a "series of incidents relating to the harassment and intimidation of a staff member" at the school since November last year and had not placed the camera.
In a letter sent to parents, the school's principal, Deb Healey, said the class teacher, Mrs Shaunessy, was aware of the presence of the camera.

"On a day that Mrs Shaunessy was absent, a casual teacher noticed the camera which was on the teacher's desk and made comment of its presence in the staffroom," Healey wrote.

However, David Roy, a senior lecturer at Newcastle University – who campaigns on behalf of children with a disability – told The Educator that while the presence of CCTV cameras in classrooms could serve to protect students and teachers from abuse, there were several questions yet to be answered about the latest case.

"If the camera was meant to catch a vandal or an abusive person that was not the teacher, why was it inside a kindergarten classroom? And was the camera switched on whilst the kindergarten children were in the room?"
"There's something here that quite doesn't quite add up."
"I don't believe that having a CCTV camera in a classroom is going to teach the student or teacher how to improve their behaviour," he said.

Yarrington said that classrooms use video to reflect on teaching and learning so that teachers can improve their practice, but said the use of cameras as a deterrent against violence would be a "failed strategy".

"The money spent on the technology, and the supervision spent on it, could be better spent on a better focused and targeted teaching program that promotes better behaviour and teaching practices," he said.
The Educator
has contacted the school and the
Australian Education Union
(AEU) for comment.
Related stories:
CCTV in classrooms 'could prevent abuse incidents'
Cameras in classrooms 'erodes trust', say principals