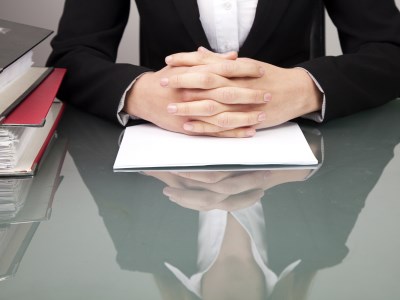 Despite most Australian educators being female, very few hold the crucial position of principal.
Studies have shown that when it comes to the ratio of women principals to men, Australia ranks dead last. While 57% of upper-secondary teachers are women, only 39% of principals are female – the lowest proportion among all countries surveyed.
AHISA chair, Karen Spiller – who is also the principal of St Aidan's Anglican Girls' School, located in Brisbane – told The Educator how she is working to reverse this trend and inspire the next generation of female leaders.
One initiative is Spiller's Aspiring Women Leaders conferences, which have encouraged numerous new female heads into the independent education sector.
However, she is also motivating female leadership at her own school through a series of programs, including one aimed at monitoring the after-school successes of female alumni.
"As the long-term principal of a K-12 school, I have had the privilege of watching the development of many of our girls from their early childhood right through to late adolescence," she said.
Spiller said the alumni program at St Aidan's has allowed her to observe the progress of students after they leave school.
"This also allows me to see how the disciplined habits of mind and strong community and spiritual values that we teach here at St Aidan's support their maturation as young adults," she said.
"Nothing could match the satisfaction of launching, year after year, another group of amazing young women into their future, knowing you have given them the tools to make that future one that has purpose and meaning."
Spiller said a further reward for school leaders at the end of each school year is to have seen measurable progress in the professional development of individual staff members, especially in their development of leadership skills.
"Leadership development is a particular interest for me. By the end of 2016, four former members of her leadership team had achieved principalship of an independent school, and that is something I am very proud of," she said.
'New and fruitful directions'
Spiller said that having been elected as the National Chair for AHISA for 2015-17, she has had the privilege to serve the profession at the national level.
"This has allowed me to channel my passion for developing future leaders in new and fruitful directions," she said.
"AHISA has always had a program to develop future leaders, most notably in its shadowing program, where an aspirant from one AHISA member's school is invited to 'shadow' another head for one to three days."
Spiller added that this program offers "extraordinary insights" into what the work of the head of an independent school entails. AHISA also includes special leadership development sessions in its biennial Leading, Learning & Caring conference.
"We have now launched a special category of membership for aspiring leaders, and have also instituted what we call the Aspirant Head Roadshow, which is a forum for senior staff considering the principalship, held in major cities," she said.
"I believe it is the responsibility of the profession to raise up the next generation of leaders. It is also one of the most important contributions we can make as educators outside of the education of our students."
Spiller said she would like to finish her tenure as AHISA national chair knowing that there are "talented, eager leaders ready, willing and able to put their hand up for the principalship".
Related stories:
Female principals growing in numbers, but challenges remain
Calling all female principals: where are you?