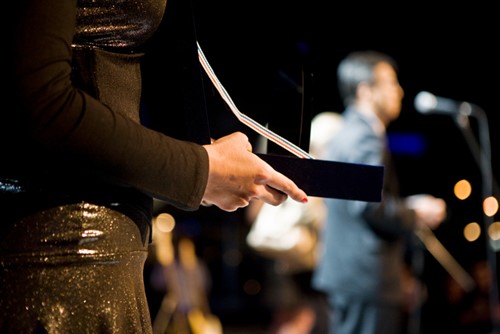 On August 17 last year, more than 600 of Australia's education elite from across the country converged in Sydney for the second annual Australian Education Awards, which were presented in 24 categories recognising the work of the schools and individuals making their mark in the sector.
This year, the Australian education sector will again be put in the spotlight for all the right reasons when the Awards – and those nominated for them – gather at Doltone House in Pyrmont, Sydney on Friday 14 August.
One of the big accolades up for grabs on the night will be the Australian School Principal of the Year (Government) Award. The Award recognises public school leaders going above and beyond to make a profound difference to teaching and learning.
Sponsoring the Award will be Compass, which has been helping more than 1,800 schools improve the way they communicate through integrated modules that reduce administrative workloads for educators.
Below, The Educator speaks to Compass CEO, John de la Motte, about why the company has chosen to sponsor the important Award and how Compass will be building on the work it has done in 2019 to help schools thrive in the year ahead.
TE: Can you tell us why Compass has chosen to sponsor the Australian School Principal of the Year (Government) Award?
JD: For a school to thrive it needs a strong sense of community and leadership. Recognising when a school and its leaders are accomplishing great things is important and one of the reasons why Compass has chosen to sponsor the Australian School Principal (Government) of the year award. Compass has been privileged to work closely with government schools and this collaboration has helped us develop our software into the comprehensive solution it is today. For this reason, we're passionate about the great work of all schools and their staff.
TE: Why are awards like this so important for the K-12 education sector in general?
JD: These awards provide an opportunity for educators to celebrate the amazing work they're doing helping the next generation to thrive. They celebrate best practice across the sector and bring people together to network and learn from one another in a relaxed and positive environment. For the sector to progress and evolve, collaboration is key. Having educators, technology providers and stakeholders all together is an invaluable opportunity for all of us to learn and understand how best to educate students.
TE: What are some of the most significant ways Compass has helped Australian schools, and how will the company build on this work in 2020?
JD: 2019 was a year of tremendous change for Compass. Our market reach grew as we welcomed record volumes of new schools to the Compass community. Our team grew as we invested more in our business. Our software platform grew, as we developed new tools and improved existing ones so schools could continue to simplify complexity with Compass. A particular highlight was the work to improve the events and consent functionality to further streamline the process for schools and reduce the administrative burden. Over the next 12 months, we will continue to grow and invest in our platform with a focus on ways we can help principals and school support staff connect data and make it easier to find insights to inform their decision making and their planning. Moreover, improve the experience for parents and students to be enrich their educational experience.