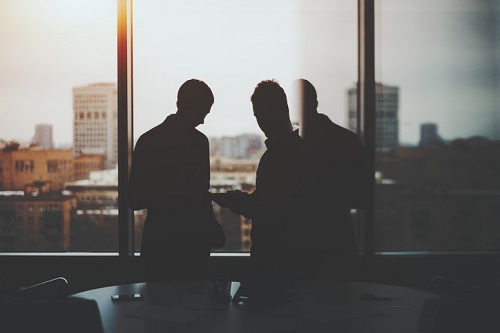 On August 17 last year, more than 500 of Australia's education elite from across the country gathered in Sydney for the inaugural Australian Education Awards, which were presented in 24 categories recognising the work of the schools and individuals making their mark in the sector.
This year, the Australian education sector will again be put in the spotlight for all the right reasons when the awards, and those nominated for them, return to Sydney.
In 2018, one of the most prestigious awards of the event – Australian School of the Year – went to Haileybury – one of Melbourne's top private schools, and the nation's largest.
Partnering with The Educator to sponsor the award this year will be Compass, which has been helping more than 1,800 schools improve the way they communicate through integrated modules that reduce administrative workloads for educators.
Below, The Educator speaks to Travis Gandy, chief operating officer at Compass about the company's involvement with the Australian Education Awards and the importance of the event to the education sector.
TE: Can you tell us why Compass has chosen to sponsor the Australian School of the Year award?
TG: Over the last seven years, Compass has worked with a wide variety of schools across Australia, building great relationships with school leaders and frontline teachers alike. It's impossible to miss the amazing work that these people do - we see it every day - and we think the Australian School of the Year award is an excellent opportunity to highlight this to the wider education community, and Australia as a whole! Compass couldn't exist without these schools, so we see it as a way to give a little back while celebrating tremendous successes in the sector.
TE: Why are awards like this so important for the K-12 education sector in general?
TG: We all know that teaching can be a stressful profession, but few other jobs could be more rewarding in the long run. Awards like this are part of that. By allowing those in the sector to come together and celebrate, we show just how valued their hard work is - and of course, everybody enjoys a party. But it's more than the food, drink and speeches: these events also provide an excellent opportunity for educators to learn from each other and find out what practices are working in places of education across Australia. Chances to share knowledge like this don't come around all the time.
TE: In what ways is Compass helping schools improve teaching and learning in 2019?
TG: This year, our primary focus is supporting schools in reducing their administrative burdens in order to create an environment where teachers are able to teach, and leaders are able to lead. This should be what schooling is about. Providing schools with more, and more detailed data is part of this process, allowing school leaders to make better-informed decisions and have an even greater insight into what is happening in their schools. Increasing the engagement of parents is also a top priority. These are necessary steps to developing schools where teaching and learning thrive, allowing teachers to feel supported and students to be enthusiastic.
TE: Given the work you've done with over 1,800 schools, what are some challenges (and conversely, opportunities) that you believe should be top of mind for school principals in 2019?
TG: Every year presents new challenges in the education sector, and it's important to stay on top of these in order to remain relevant and have a purpose in the industry. We believe 2019 will see a greater focus on schools needing to develop data-driven processes, with management systems in place that are able to predict problems that may arise and use data to resolve these issues. As digital technology rapidly develops, school principals need to stay on top of these changes. Once again, parental engagement is vital, especially increasing the involvement of parents in schooling and their children's education. At Compass, we'll be working with schools every step of the way to ensure these challenges are addressed.
Nominations for the 2019 Australian Education Awards will open on Monday 18 February. For more information visit www.educatorawards.com.