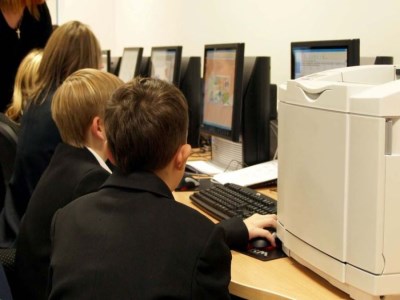 Australia's investment in computer-based technology in classrooms has failed to improve student performance in reading, mathematics and science according to
a new report published by the OECD
.
The
report
, published last month, revealed that while Australian students are very frequent users of computer technology at school and at home, this has not translated into learning improvements.
Public school advocate group
Save Our Schools
(SOS) said that while students have the best access to computers at school, Australia ranks the lowest in the OECD when it comes to students actually using computers at school.
"Australia has one of the highest expenditures per student on computers in school in the OECD and its students have the best access to computers at school in the OECD," SOS national convener,
Trevor Cobbold
, wrote in a statement.
"On average, every 15 year-old student in Australia should have access to a computer at school. The number of students per school computer in Australia is the lowest in the OECD at 0.9. The average number of students per computer for the OECD is 4.7."
Cobbold said that despite significant financial investment in computers in school – and their high use in the classroom – there had been no overall improvement in Australia's international test results.
"Reading, mathematics and science performance have all declined over the last decade," he said.
"It appears, then, that Australia may have over-invested in computers in schools both in financial terms and their use in the classroom. At the very least, Australian schools are failing to use computers effectively to improve learning."
The findings suggest that extensive use of computers may in fact have a negative effect on student outcomes, calling into question whether technology is being overused in classrooms at the expense of academic achievement.
"While PISA results suggest that limited use of computers at school may be better than not using computers at all, using them more intensively than the current OECD average tends to be associated with significantly poorer student performance," the report stated.
HAVE YOUR SAY
: Are schools depending too heavily on technology to meet student learning needs?