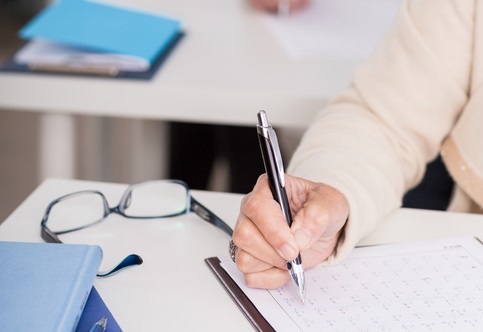 Federal Education Minister Dan Tehan has announced that the review of the entire Australian Curriculum will now be "fast-tracked" after all states and territories backed the government's school improvement plan.
According to Minister Tehan, the consensus at today's Education Council meeting in Alice Springs was that "no one was happy with Australia's recent PISA" results", prompting work to begin immediately on reversing the slump in student outcomes.
"To improve student outcomes, we need to focus on three things: teachers, the curriculum and evidence," he said, adding the review's initial focus will be on improving Australian students' performance in the disciplines of maths and science.
The unanimous agreement at today's meeting also means teaching of phonics and reading instruction will also be made mandatory for initial teacher education (ITE) courses, and teachers will be given more time to undertake them as part of their training.
Ahead of today's meeting, Malcolm Elliott, president of the Australian Primary Principals Association (APPA), highlighted the need for a stronger focus on teacher training.
"Generally speaking, the primary teacher works all day and all year with one group of students covering most if not all subject areas," Elliott said.
"This is far different from the secondary subject specific model which strongly influenced the development of the Australian Curriculum".
Elliott added that in the end – and despite the repeated advice of APPA since 2008 – primary schools ended up with a "cluttered primary curriculum overlaid with programming complexities".
"Primary teachers, attempting to plan and cover the sheer volume of content with some depth, have found the task both impossible and stressful," he said.
Minister Tehan said a review would also be conducted into reducing red tape that is creating bigger workloads – and health and wellbeing issues – for Australia's teachers and school leaders.
"Decluttering the curriculum was a priority for the Federal Government entering the meeting and I am thrilled that states and territories have agreed to bring forward the review so this work can begin immediately," Minister Tehan said.
Also flagged was a push for literacy and numeracy learning progressions, which Minister Tehan said would help teachers ensure that every student gets at least a year of learning from every year of school.
"Students who are falling behind will get a hand up and students who are ahead will be challenged to go further," he said.
"Learning progressions will help teachers more efficiently identify student need, plan classes and provide meaningful feedback to parents".
Addressing the breakaway review of NAPLAN by NSW, ACT, Victoria and Queensland, Minister Tehan voiced his opposition to the move, saying the test helps educators understand how students and education systems are performing.
"Our Government supports NAPLAN because it provides transparency to parents, students and the community," he said.
"All education ministers want to see improved student outcomes and I thank my state and territory colleagues for working co-operatively to deliver results".