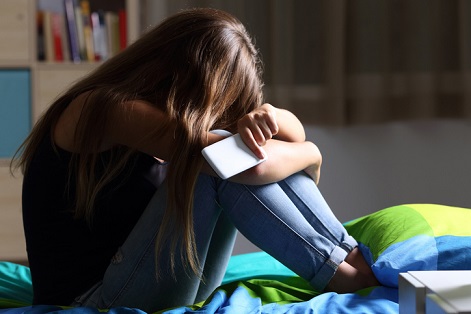 In 2018, a study by Western Sydney University found that one in five Australians say they have experienced race-hate talk, such as verbal abuse, racial slurs or name-calling.
Statistics from the Australian Human Rights Commission show that experiences of racism are also quite high, with 28.2% reporting that they've been on the receiving end of cyber racism.
To help combat this, the Federal Government has announced $3m in new funding to expand the Anti-Defamation Commission's 'Click Against Hate' program to an additional 500 schools.
Treasurer Josh Frydenberg said the program can help teach students take action if they experience intolerance first hand – even if they had only witnessed the incident.
"We cannot accept the recent incidents of racial and religious intolerance in our schools and broader community. All of us have a duty to stand up to racism and bigotry," Frydenberg said.
The expansion also coincides with cases of prejudice against Chinese students and others of Asian descent amid the outbreak of COVID-19.
While some Chinese university students have hinted at pursuing education elsewhere, a report in the Sydney Morning Herald found that a South Korean student who had only last visited Shanghai in October was asked to leave her dormitory amid fears she might be infected.
With the fresh funding, Federal Education Minister Dan Tehan said the program will cover tens of thousands of students over the next four years.
"Expanding this program will help more schools develop strategies to respond to intolerance, so that students feel safe and be able to learn in an environment free of hate," Minister Tehan said.
"Click Against Hate has a proven track record of providing students with valuable strategies and skills to stand up to hate, both online and in the real world."
Another $850,000 will also be provided to build an interfaith youth and education centre in Newport, Victoria in a bid to strengthen multicultural ties in Australia.
Deputy Prime Minister Michael McCormack said the investment will deliver sport facilities and programs, a library, extra classrooms and a kitchen where workshops, seminars and language classes will take place.
Keeping safe online
Last week, the Office of the eSafety Commissioner released resources for parents and teachers to support of children's online safety. eSafety also said it is providing reporting services which can help remove any abusive and illegal online content.
Communications, Cyber Safety and the Arts Minister Paul Fletcher said that with 94% of Australian parents and carers saying their children's online safety is important, it is important to start conversations with their children on how to stay safe online at a young age.
As part of its Early Years program, eSafety last week also launched its new booklet which helps parents and carers talk to young children about mitigating risks online.