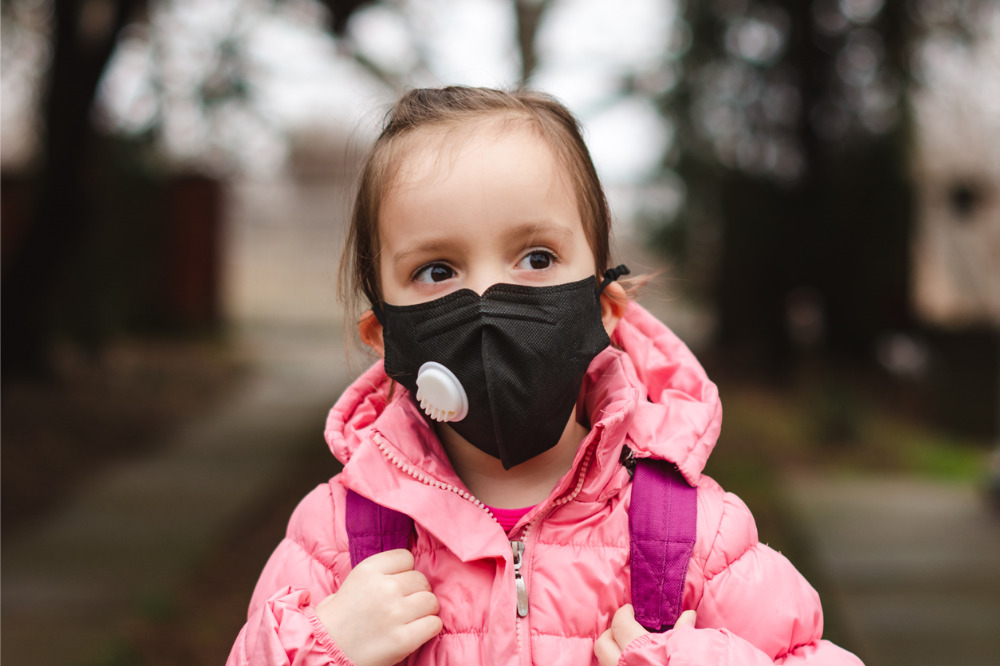 In April, Prime Minister Scott Morrison sought to ease the collective anxiety of a nation when he declared that expert health advice deemed schools safe for children to attend.
"The health advice has been consistent that for children, schools are a safe space for children," Morrison said.
As opposing points of view from across Australia's medical profession began to intensify the debate, those at the coalface – teachers – decried a perceived disregard for their own safety.
Of particular concern was that many teachers lacked the same kind of Personal Protective Equipment provided to other frontline workers such as nurses and doctors.
Less than two weeks later, a study into the spread of COVID-19 in Australia's schools reinforced the Prime Minister's earlier claim, finding that the virus has very limited transmissibility not only between students but from students to teachers.
The National Centre for Immunisation Research and Surveillance (NCIRS) report, examined the transmission of 18 cases – 9 teachers and 9 students – across 15 schools between March and April 21.
Researchers, led by NCIRS director, Kristine Macartney, found that 735 students and 128 staff were close contacts of these initial 18 cases. One child from a primary school and one child from a high school may have contracted COVID-19 from the initial cases at their schools.
Since the study was published, a Melbourne teacher and a NSW student have become infected with the virus, leading to a temporary closure of their schools for thorough cleaning.
These incidents have again prompted questions over what it might look like when Australia's 9,500 schools fully reopen for face-to-face teaching for 3.9 million students – many of whom pack into crowded classrooms for their learning.
Adding a worrying dimension to this question is a recent German study which found that children are not only susceptible to the virus – they may even be as infectious as adults.
Christian Drosten, virologist at Berlin's Charite hospital, led the study. He said it indicates that "viral loads in the very young do not differ significantly from those of adults".
"Based on these results, we have to caution against an unlimited reopening of schools and kindergartens in the present situation," the study, recently reported in a Reuters article, concluded.
"Children may be as infectious as adults."
No doubt, the Australian Health Protection Principal Committee (AHPPC) would stress the importance of viewing the risk to our students and teachers through the lens of Australia's context and not Germany's – but the point remains clear: much is still unknown about COVID-19.
The good news…
While ongoing uncertainly about the virus and its impact is sure to keep some parents hypervigilant, two infectious disease experts from across the ditch told the New Zealand Herald that schools are as safe as they've ever been – at least for children.
In an article published in the New Zealand Herald, Associate professor Tony Walls and professor Philip Hill, from the University of Otago Global Health Institute, refer to studies in Italy, Iceland, Singapore, the US and Australia, to support their claim.
In Italy, emergency departments that specialise in child patients have seen – depending on the region – between 73% and 88% fewer child patients compared with the same time in previous years.
In Iceland, where 6% of the population, or more than 9000 people were tested, no child under 10 tested positive. Only 0.8% of children older than this returned a positive test.
In the case of Singapore, schools were kept open during the pandemic yet saw no outbreaks, to date, among its student population
Meanwhile, the US recorded more than 150,000 laboratory-confirmed cases of coronavirus but fewer than 1% of cases involved children.
Policymakers need to look deeper
A UK study published in The Lancet notes the importance of considering what much of the research regarding school closures and other school social distancing measures is based on.
The study, titled: 'School closure and management practices during coronavirus outbreaks including COVID-19: a rapid systematic review' notes that these measures "come almost entirely from influenza outbreaks, for which transmission of the virus tends to be driven by children".
However, the authors of the study point out that it is unclear whether school measures are effective in coronavirus outbreaks like SARS, MERS and COVID-19.
"The transmission dynamics of these particular viruses appear to be different," they wrote.
"Policy makers need to be aware of the equivocal evidence when considering school closures for COVID-19, and that combinations of social distancing measures should be considered".
The authors added that other less disruptive social distancing interventions in schools require further consideration if restrictive social distancing policies are implemented for long periods.