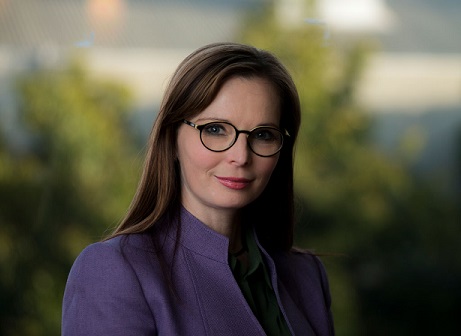 In its 2017-2018 Budget, the Queensland Government announced $13.7bn towards education, including nearly $500m in school infrastructure.
The funding was designed to cater to the enrolment of an additional 17,000 expected students by 2020 – a challenge also being faced in other major population centres such as Victoria and NSW.
However, some architecture firms, together with schools, communities and governments, are rising to this challenge by unveiling new high-rise schools and other spacious facilities that integrate all year levels under one roof.
Across Australia, architects are being called upon to provide solutions for the current and future needs of the education landscape.
One forward-thinking architect who is helping to meet this need is Liza Ringdahl, who has just been appointed Senior Education Leader at the Brisbane studio of Hayball, an award-winning Australasian architecture firm.
In her role, Ringdahl leads a team of architects and designers in the education space to attract new projects and grow the practice's education footprint in Queensland.
Ringdahl is also a member of the Neuroleadership Institute and the Academy of Neuroscience for Architecture (US), and is actively involved in the further development and education of cognitive behavioural science.
She told
The Educator
that she aims to bring her knowledge of and passion for neuroscience into the field of education architecture, with a view to improving learning outcomes and enhancing well-being.
"In addition to architecture, I'm strongly influenced by field of neuroscience, and there are countless studies that show how a sense of place leads to greater cognitive benefits," she said.
"It's critical to take into account the wellbeing of students and staff, and how the space will affect their brain functionality and physiology, and subsequently, the success of their learning outcomes."
Ringdahl said that as curricula change and the way in which young people retain and understand information evolves, learning environments must be able to provide opportunities for choice and flexibility in their physical settings.
"To ensure that schools and learning facilities are futureproofed and ready for the next generation of students, educators should work with architects that understand how they teach and engage with this process," she said.
"This understanding and use of evidence and research based design practices enables the development of learning spaces for both the teachers and students in ways that support and promote their positive engagement in these spaces."
Hayball is working on a range of innovative projects in NSW, Victoria, Canberra, Darwin and Christchurch. These include the Footscray Learning Precinct in Victoria, which will link three distinct environments to provide learning from early childhood through to university.
The firm is also collaborating with a local architecture team on a new STEAM facility for Darwin High School – which will explore the developing focus on emergent technologies and teaching practices to support their integration into the school.
Hayball director, Richard Leonard, told
The Educator
that Ringdahl's appointment reflects the number of education projects that are being planned around Australia.
Leonard pointed to the Queensland Government's $13.7bn education funding package would pave the way for new innovative projects in schools across the state.
"With Liza as the Senior Education Leader in Brisbane, we're well poised to transition schools around the country into schools of the future," he said, adding that Ringdahl was "a wonderful asset" to Hayball's Brisbane Studio.
"[Liza] also augments Fiona Young – our education leader in our Sydney Studio – in addition of course to our Melbourne education team. It's an exciting step for us and one that has built a dynamic education focus and offers great capability for our education clients."
Related stories:
How innovative design is changing the education landscape
New high-rise school unveiled