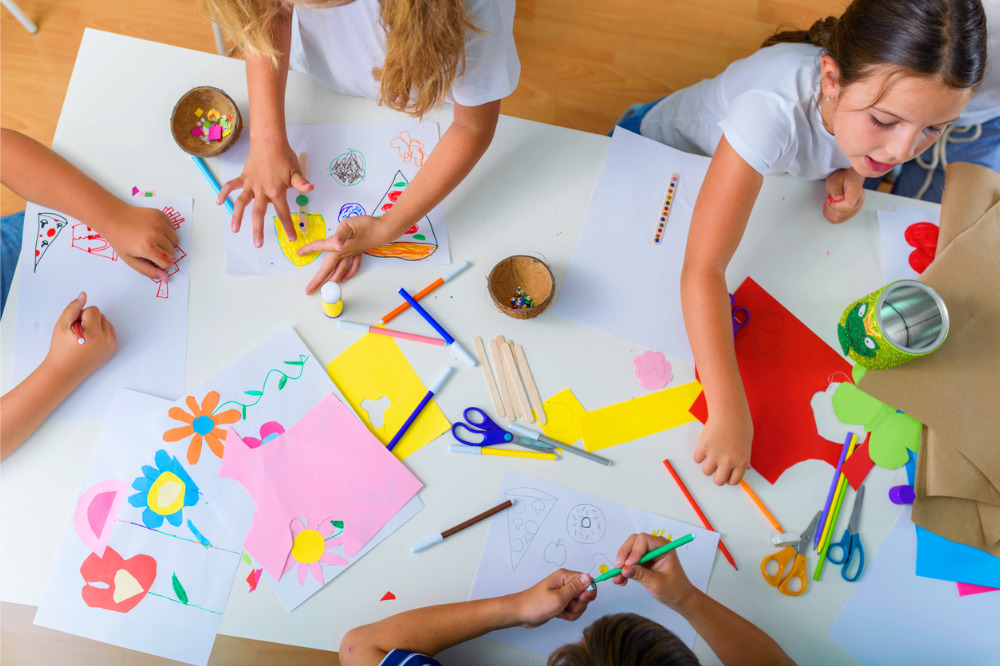 In July, a study found that creativity is a core competency across all disciplines, reinforcing calls for schools and universities to increase their emphasis on teaching creativity.
Indeed, some of the world's greatest thinkers in education have called for a greater focus on the benefits of creativity in order to help children improve their critical thinking abilities and prepare for future change and uncertainty.
Now new research has found further evidence for the wide-reaching benefits of creativity in education.
A study, titled: 'Cultivating Creativity: A study of the Sydney Opera House's Creative Leadership in Learning Program' by the Australia Council for the Arts shows creative learning approaches help build confidence, improve academic engagement and prepare young people for future disruption and change.
Conducted over two years, the joint research partnership between the Australia Council and the Opera House examined the impact of the Creative Leadership in Learning (CLIL) program, an innovative Opera House program that works with schools to embed creativity in approaches to teaching and learning.
Minister for Communications, Cyber Safety and the Arts, the Hon Paul Fletcher, commended the Council and the Sydney Opera House on partnering to deliver this report.
"[The report] offers valuable insights into the crucial role of arts and creativity in equipping our young people with the resilience and confidence they will need for the future," Fletcher said.
Australia Council CEO Adrian Collette AM said the study further reinforces what we already know about the benefits of creativity in education.
"The arts and creativity have the power to transform us, and certainly in education. Cultivating Creativity is an optimistic, exciting and useful document that will help educators and cultural organisations adapt for the 21st century," Collette said.
NSW Minister for the Arts, The Hon. Don Harwin said the study demonstrates that the Opera House's innovative program Creative Leadership in Learning is immensely valuable to the NSW community.
"Supporting schools and students to teach and learn through creativity helps build vital relationships and fosters resilience and imaginative thinking, which is so important in this unprecedented year," Harwin said.
"I applaud the Sydney Opera House and the Australia Council for the Arts on their collaboration that has reminded us all of the power of creativity in shaping our young people's futures".
The report identifies new areas of professional and creative engagement for artists and their work, and points to new and vital areas of outreach and learning activity for cultural organisations.
"Over the past 4 years, the Opera House's Creative Leadership in Learning program has opened the Opera House to a new generation of audiences and artists," Sydney Opera House Director of Programming, Fiona Winning, said.
"As demonstrated through the Cultivating Creativity report, the program has far-reaching positive impacts within the school ecosystem, embedding a culture of collaboration, creativity, communication and critical thinking – the very skills that are essential for the next generation to navigate and thrive in an uncertain future".