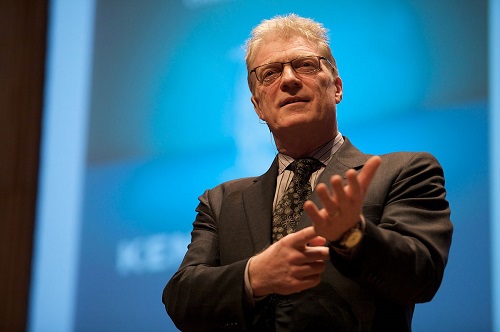 Critical thinking and creativity have been identified as two core capabilities that will help young people prepare for the world, and workplaces, of tomorrow.
While critical thinking can be clearly defined as the objective analysis of facts to form a judgment, creativity comes with many misconceptions.
Sir Ken Robinson is one of the world's elite thinkers on creativity. In 2003, he received a knighthood from Queen Elizabeth II for his services to the arts. A few years later, he went 'viral' after his TED talk, titled: 'Do Schools Kill Creativity'.
Robinson's presentation has since been viewed online over 50 million times and seen by an estimated 350 million people in 160 countries.
The Educator spoke to Robinson on the sidelines of the World Business Forum in Sydney to ask him how principals can help their students foster and harness creativity.
An important thing for educators to understand in this context, says Robinson, is that creativity is not just a single ability to be inventive, but a "vast suite of skills, capabilities and dispositions".
"It's also important to understand that creativity is not the only thing that matters. There are all kinds of competencies, and the Gonski report touched on some of them, such as critical thinking, which are implicit in any understanding of how creativity works," Robinson told The Educator.
"There are skills of collaboration, compassion, cooperation and personal composure, but the first thing for school leaders to recognise is that creativity is articulated with all of these other competencies."
Robinson said another misconception about creativity that schools and students should recognise is that it is just about the arts.
"It's much more than this. It's not just about letting go, kicking your shoes off and doing whatever you think. Creativity, properly conceived, is a set of skills, as well as dispositions and practices," he explained.
"So one of the ways in which school leaders can facilitate creativity is by understanding what it is, how it works and making those conditions available."
Robinson added that facilitating creativity also requires a different approach to teaching.
"Teaching isn't just instruction – it's about creating conditions for learning. It's about mentoring, coaching, inspiring and all the above. We've accepted the importance of literacy, and we have techniques and strategies to promote that are still contended," Robinson said.
"However, if school leaders are serious about creativity, they should get serious about it and understand how it really works, as well as the skills and resources teachers need to make it happen."
Related stories:
The four C's of learning…rolled into one project
Report highlights need for media literacy among kids
Leaders share tips on creating agile thinkers