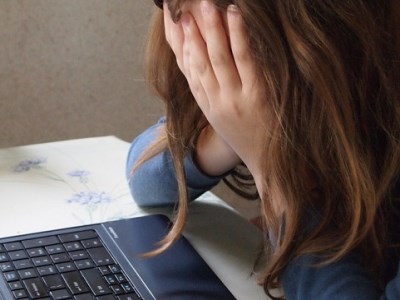 From use of forums and message boards to text messages and social media posts, modern bullying is a scourge that schools are only just starting to adapt to – and confront.
Now, as the new school year begins, parents and schools are being urged to combat bullying by intervening early following the release of alarming new bullying statistics.
A survey of 1,000 respondents aged 14-25, released today by mental health service, ReachOut, showed that a quarter of those surveyed had been the victim of bullying over the last 12 months, with the highest incidence (52%) of bullying occurring at school, followed by the online space with 25%, and the workplace at 25%.
However, moves by schools and communities to prevent instances of bullying are complicated by a worrying fact: most bullying occurs online, where it is rarely seen by anyone other than the victim and the perpetrator.
A separate report, the national Schoolyard to Screen survey – conducted by the Telstra Foundation and anti-bullying organisation Project Rockit – found 40% of parents ranked cyberbullying as their biggest worry, twice as many as those who were concerned children were "unsafe" using the Internet.
According to the data, just 9% of parents feared their children would consume alcohol or try smoking, while 15% worried they would try drugs.
The survey also found one in five teenagers had experienced cyberbullying in the past month.
The implications for students and the schools they attend can be immense. Students can be publicly ridiculed to an audience of thousands, schools can be sued and offenders can go to prison.
For this reason, there have been moves to address whose responsibility cyber-security education should be.
Another survey of 1,300 online users across Australia and New Zealand, conducted by Enjoy Safer Technology (ESET), found that the general public believe cyber-security education should primarily be the responsibility of parents and teachers.
Here are the key findings on who was deemed responsible for cybersecurity training:
42% of participants had low confidence or were 'not confident at all' about the education levels of today's youth regarding cybersecurity.
38% per cent of respondents said they had received no training whatsoever,
9% of respondents said they had received formal education on cyber-security from schools and educational institutions.
At the
Education Law Masterclass
, held in October last year, Dan Brush of Colin Biggers Paisley Lawyers addressed the issue of cyberbullying, including relatively new forms of bullying including sexting and revenge posting.
He reminded delegates that cyberbullying impacts everyone and can be considered a criminal offence.
"The offence is considered cyberbullying when it involves using the Internet or a phone in a harassing, threatening, or offensive manner," he said.
"If these devices are used to spread messages or posts which have the potential to be viewed as offensive and can cause anger, outrage, disgust or humiliation, the penalty can be up to 3 years in jail."
Another offence includes threats or intimidation, Brush explained.
"Trying to intentionally frighten someone by using any mobile devices, emails, or online posts is considered a criminal offence. The penalty for threatening to kill someone can be up to 10 years in jail," he pointed out.
"If the threat is based on an individual's race, transgender identity or sexual orientation, the bully may be penalised for up to six months in jail."