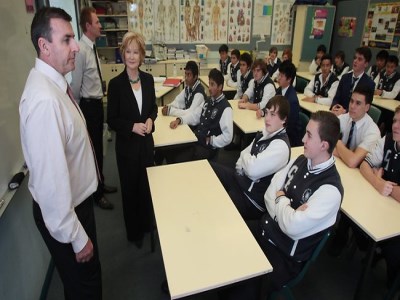 Education and Training (ET) was among the nation's top five growth industries over the past year, new employment data from SEEK shows. The company's managing director has attributed the spike to a growing population.
New job ads in the sector climbed 27% nationally, compared to this time last year.
Nationally, school management jobs spiked a jaw-dropping 256% within a year.
Teaching aides and special needs workers were also shown to be in high demand, with a 150% year-on-year growth.
The data also showed a 58% rise in primary teaching positions and a 63% rise in secondary teaching positions.
Michael Ilczynski, managing director of SEEK Employment, said the data suggested that, increasingly, education roles were not confined to the classroom.
"The Education and Training industry has become increasingly competitive, and schools and institutions have to innovate to remain appealing to students," Ilczynski said in a statement.
"This is having a direct flow-on effect to the calibre of talent they are trying to attract in their senior leadership and strategic roles. Schools are acting more like businesses, with school management jobs fetching an average salary of $105,200."
Ilczynski said those already working in the industry could see real benefit in up-skilling to meet the criteria for these management positions.
"Having the extra qualifications could increase career opportunities for someone who is looking to move from a day-to-day teaching role, to a management position," Ilczynski said.