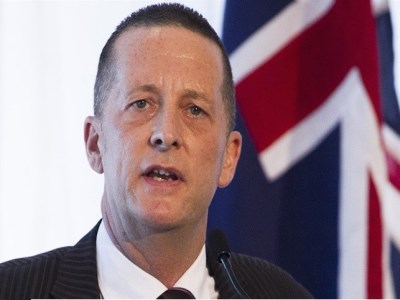 An auditor-general's
report
has found that most private schools in Victoria can't prove they spend government funds appropriately.
The
Grants to Non-Government Schools
audit – tabled yesterday by the auditor-general in parliament – examined whether the state's private schools were "effectively and efficiently" managing and using state government grants.
The report found there was "limited assurance" that more than $676m in government grants provided this year were being used for their intended purpose.
In a sample audit of 22 schools, none could prove that their funding was not used on capital works, and only 20% of schools receiving student disability grants could prove that they were used for the purpose that they were intended.
Acting Auditor-General, Dr Peter Frost, said the state's education department had "weak" funding agreements with the schools, no performance measurement or targets, and that the schools were unable to prove funds were spent as they were intended.
"My audit found that there is limited assurance that grants are used for their intended purpose or are achieving intended outcomes," Frost said.
"The absence of clear, appropriate governance by [the education department] has led to poor grant administration, including inadequate monitoring ... of whether grants are used as intended."
He added the report's findings showed the need to improve funding arrangements and oversight to "increase accountability for the use of grants"
However, Catholic Education Commission Victoria's (CECV) chief executive, Stephen Elder, called the audit "limited in scope".
"It is hard not to conclude that the scope was intentionally designed to serve this purpose, given that a broader scope would have challenged many of VAGO's findings," Elder said.
Frost rejected the claim, saying that the audit "may not have been the one the CECV wanted".
A spokesperson for the
Victorian Education Department
told The Educator that it had accepted all recommendations presented by Victorian Auditor-General's Office (VAGO) and would work closely with the non-government schools sector "to deliver greater clarity, transparency and accountability for state funding".
"The Department welcomes the Victorian Auditor-General's Office report and has begun implementing all five recommendations," the spokesperson said.
"In 2015, the Department started a program to improve the management and monitoring of funding to non-government schools through a combination of legislative, funding and regulatory means.
"These improvements, which significantly strengthen reporting and accountability requirements, are acknowledged in the VAGO Report," the spokesperson said.