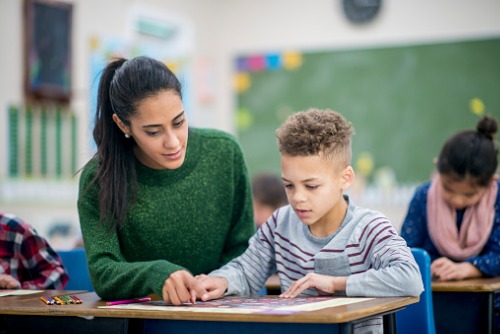 Reports show the number of students whom English is an additional language or dialect (EAL/D) is set to top 183,000 in NSW next year, an increase of more than 38,000 since 2015.
However, the number of EAL/D teachers has remained at 896 over that time – an issue that one expert says presents a major challenge to the state's school system.
The NSW Teacher Federation's Multicultural Officer, Amber Flohm, told delegates at the Federation's Annual Conference that while the number of students requiring specialist English language support has increased by 20% over five years, not a single EAL/D teaching job has been added.
Flohm urged government action, pointing out that there is available funding to employ 250 additional permanent qualified (EAL/D) teachers across NSW.
"No longer can it be tolerated that this student population, their teachers, nor policies of the Department be observed or treated as a minority matter in schools, as is often currently the case," she said.
Flohm noted that over the five years from 2015 to 2019, the English Language Proficiency (ELP) equity loading had increased from $104m to $133m.
"While clearly the need and English Language Proficiency equity loading has been increasing over the last four years, the increase has failed to deliver one additional permanent EAL/D teacher," Flohm said.
"We are long overdue for a breakthrough in this area."
She said the additional funds provided to meet the needs of these targeted students had been dumped in the flexible funding component, providing schools with, in many cases, thousands of dollars to do with what they like.
"This has been increasing at an alarming rate," Flohm said.
"In too many schools these funds are not being utilised for the intended purpose and these students desperately need the support to acquire English in order to access curriculum and achieve social and educational outcomes which will help set them up for success at school and beyond."
Flohm said the "one solution" to this growing problem is the employment of at least 250 additional permanent qualified EAL/D teachers.
"This is the only way that we can be sure the funds allocated to this targeted student need are being utilised to maximise student outcomes and can be accounted for in a way which is transparent and consistent with current policy in this area," she said.