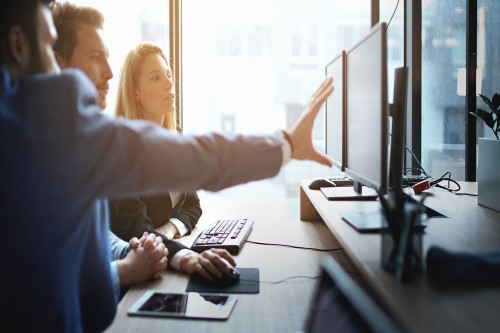 The rapid proliferation of digital devices has created a digital minefield across the education landscape that is becoming increasingly complex for schools to navigate.
According to the latest figures on technology adoption in schools, Google now has 80 million educators and students around the world using G-Suite and 30 million more using Chromebooks.
This year has seen a rise in the number of schools receiving complaints from parents about how their child's photo is shared and how consent is being obtained – or not obtained – as well as an increase in the number of parents requesting that photos of their children not be published online.
Of the 800+ parents surveyed by photo management solution company pixevety, 50% requested no social media presence for their child.
What principals need to know
pixevety CEO and co-founder, Colin Anson, said that while schools use social media to quickly expand their reach and network, they often don't consider the longer-term effects of such actions on the people featured in images published.
"Things like the age, mental, physical and behavioural health of that student must be taken into consideration when assessing whether to publish images featuring that child in social media," Anson told The Educator.
"In addition, the audiences are dwindling. Less and less parents are using this medium like they used to, so assessing the real relevance in today's environment is important."
Anson said schools must also ensure that the appropriate level of consent from the child or their parent/ guardian has been collected and recorded.
"Does your marketing team have appropriate levels of guidance readily at hand, and are they across the policies and procedures of the school when it comes to social media publishing?" Anson said.
"Has reasonable care been taken to not cause foreseeable harm before they click the share button?"
Centralising communications is key
Anson said Marketing 101 states that schools owning their core communication channel to market is "essential".
"For a school, this is their website or internal school portal. The mistake schools make is choosing to heavily rely on third-party channels to engage with their parent community, and then, typically, use questionable social media channels where there is uncertainty around how this content and data is being used by others."
Anson said that using social media as the primary source to publish unique and engaging content is not going to build the kind of intimate relationship schools want with their parent community.
The goal, he says, should be to centralise communications and create an engaging central channel that is owned by the school.
"This may seem bold and a heavy upfront investment, however, it will have the highest impact in the medium to long term. I am not saying that schools should stop using social media channels, as everything has its place and purpose," he said.
"It is, however, important that schools use these channels more wisely and responsibly and not make them the central channel to their core audience."
'The Internet never forgets'
Anson also urged schools to ensure they have the right level of insight to ensure any risks of harm are low for all students.
"Children are vulnerable and very easy targets to exploit," he said.
"All students need to learn and appreciate that online actions are permanent and almost impossible to reverse."
Another important factor that schools should keep in mind, said Anson, is that information they are sharing when publishing online can be far more than meets the eye, for example location data in a photo.
"The Internet never forgets," he said.
"Any publishing activity can come back to haunt. And in teaching this to students, school staff need to be seen putting privacy first. That is why we are building sharing functionalities within our system that will give schools and parents control over privacy."
Anson said a good way to remember the approach to take is: S.N.A.P: Schools Now Ask before Posting.
"This not only respects the privacy of students, but it teaches students to show consideration before posting things online," he said.