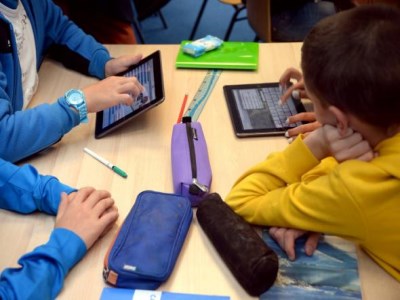 As various types of learning-based technology continue to flow into schools, educators might need to reflect on how they're being used.
A new report has revealed that the digital skills of the nation's students are at their lowest point in four years, with the average computer technology literacy of students in Years 6 and 10 both dropping compared to 2011's results.
The report showed that NSW students were among the worst performers nationally, behind Victoria, South Australia and the ACT.
The Australian Curriculum Assessment and Reporting Authority's (ACARA) National Assessment Program (NAP) ICT Literacy
report
tested 10,500 Year 6 and Year 10 students from 650 government, Catholic and independent schools in cities and rural areas at the end of 2014.
ACARA CEO,
Robert Randall
, told the
ABC
the results were disappointing.
"We'd like to work with the school authorities around the country to see if we can turn this around because this is an important area," he said, adding that while students were prolific users of technology, it should not be assumed that they are proficient users.
"We observed with the increased use of the technology, it's more for social media and communications purposes," Randall said.
"This test is looking at young people's deeper knowledge and understanding of the area and sophisticated use of the technology.
"Just because children are using these devices doesn't mean they are learning these deeper sophisticated skills - that requires explicit teaching."
For the first time, the report investigated learning about and using ICT at school as part of a national survey.
Students were asked to report whether they had learned about specified ICT issues – such as the ethical use of digital information, safe use of computer technology, and information search processes – at school, and the extent to which they used computers for school-related purposes.
Students also indicated the frequency with which they used computers for various school purposes.
Unlike the NAPLAN tests, which assess Year 3, 5, 7 and 9 students and provide a report to parents, the NAP test is specifically for education policy makers to get a sense of how proficient children are in using technology.