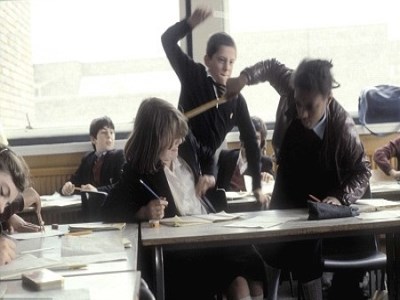 Australian schools need policies that provide complex solutions informed by research rather than ideology, says a veteran teacher and academic.
Dr Anna Sullivan is a senior lecturer in Education at the University of South Australia and has extensive teaching experience having taught in Australia and England and across all levels of schooling.
When it comes to disciplinary practices in the classroom, many of the commonly used methods for mending broken teacher-student relationships and addressing students' misbehaviour are not working, according to Sullivan.
She told
The Educator
that rather than having a heavy-handed approach, schools should instead focus on relational aspects and take a more educational – rather than managerial approach – to discipline in the classroom.
"The harsh reactions to student behaviour tend to come from the taken-for-granted notions of what is understood to be common sense," she said.
"Schools are intended to be 'safe' and some people think that safety comes from close monitoring and swift responses to restore 'order'. Such responses are intended to demonstrate that schools are in control and can ensure safety."
Sullivan said this view has dominated thinking about discipline for so long that "people just expect it and schools just do it."
The 'step system' is not working
Around 85% of teachers in a recent
survey
indicated that they had used a "step system" involving an escalation of actions during the last week of teaching.
Sullivan said there's little evidence to support such exclusionary approaches. If used regularly, removing students from their learning as a behaviour management practice violates a child's right to an education.
Another longstanding practice used in schools is the "
ripple effect
", where teachers reprimand students in front of others, or keep public records of students who are non-compliant to influence behaviour.
However, research now shows that there are other ways in which schools can adopt approaches to discipline that are more humane and caring.
"These approaches are more complex and focus on prevention. In fact, these schools don't focus on discipline, but rather on doing schooling differently so that students aren't managed but educated," she said.
"Schools in the
Behaviour at School Study
found that after changing their focus, they were able to get rid of timeout and detention rooms and that the schools became much more friendly and welcoming places for everyone."
A 'collective and persistent' approach
Sullivan said that while teacher burnout and stress may factor into harsh discipline policies towards unruly students, this did not necessarily justify such practices, which she said should always foster a caring and supportive approach.
"Clear school leadership that refocuses staff to caring and supportive approaches of working with kids changes the whole school environment," she said.
"This requires a collective and persistent approach in schools. When schools operate in these ways, staff become less stressed and enjoy their work more."
Sullivan said that, on the whole, schools in Australia are safe and teachers are committed to students and their learning.
"The punitive practices that prevail were taught to teachers as effective ways to manage behaviour, so it is understandable that they are being used in schools.
"With the emergence of research, it is timely to raise questions about these entrenched approaches, so schools can rethink their discipline policies and practices."