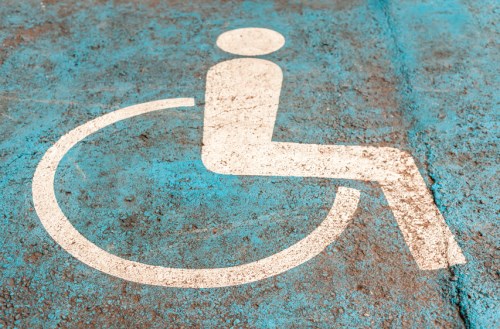 New research suggests that school autonomy may be having a negative impact on students with a disability.
School autonomy is often touted as a way of giving principals more control over the provision of education in their school, while keeping government intervention at a minimum.
However, a new study by Australia's Monash University says that this can lead to inadequate oversight and accountability to improve outcomes for children with disability.
Researchers from the university's Castan Centre for Human Rights Law focused on children with disability in mainstream government schools in Victoria. The research was based on 93 interviews with parents, school staff, former students, and other stakeholders, as well as a detailed review of relevant laws and policies.
Eleanor Jenkin, a research fellow at the Centre, recently outlined the report's findings in an article published in The Age, saying that overall, the fulfilment of the rights of children with disability is "patchy".
"Some schools are excelling in bringing inclusivity to life, while others are failing," Jenkin wrote.
"What sets this report apart is the finding that there is an over-reliance on school leaders to embed inclusivity in schools and a disconnect between department policy and school-level practice."
Jenkin pointed out that even where schools do excel in embracing the inclusion agenda, those efforts are liable to roll back when key personnel change.
"This disconnect between the government's strong focus on inclusive education and the patchy implementation at school level is due in large part to the department's troubling reluctance to oversee schools' performance in relation to their students with disability, or to hold underperforming schools to account," she said.
"The Victorian Charter of Human Rights and Responsibilities, together with state and federal anti-discrimination laws, gives students with disability the right to enrol and participate in education on the same basis as their peers without disability."
Jenkin said the Victorian Department of Education – and government schools – carry certain obligations to fulfil these rights by making reasonable adjustments to enable students with disability to enrol and participate on an equal basis.
"Although the department is continuing to develop new inclusive education policies, in most cases schools are not required to adopt these policies, let alone implement them. Further, the department's data collection falls short of what is required," she said.
"For example, collecting data on the enrolment, refusal of enrolment and departure of students would help the department to identify schools that are either enrolling fewer children with disability than expected, or experiencing high rates of churn."
Jenkin said it is therefore unsurprising that the experiences of students with disability vary so much across schools and across time.
"Where there are no consequences for failing to fulfil legal and policy obligations, and where inclusivity depends on the individual commitment of principals and teachers, it is no wonder some schools aren't making the grade," she said.
Related stories:
Doubt cast over impact of school autonomy
What impact is the IPS model really having?