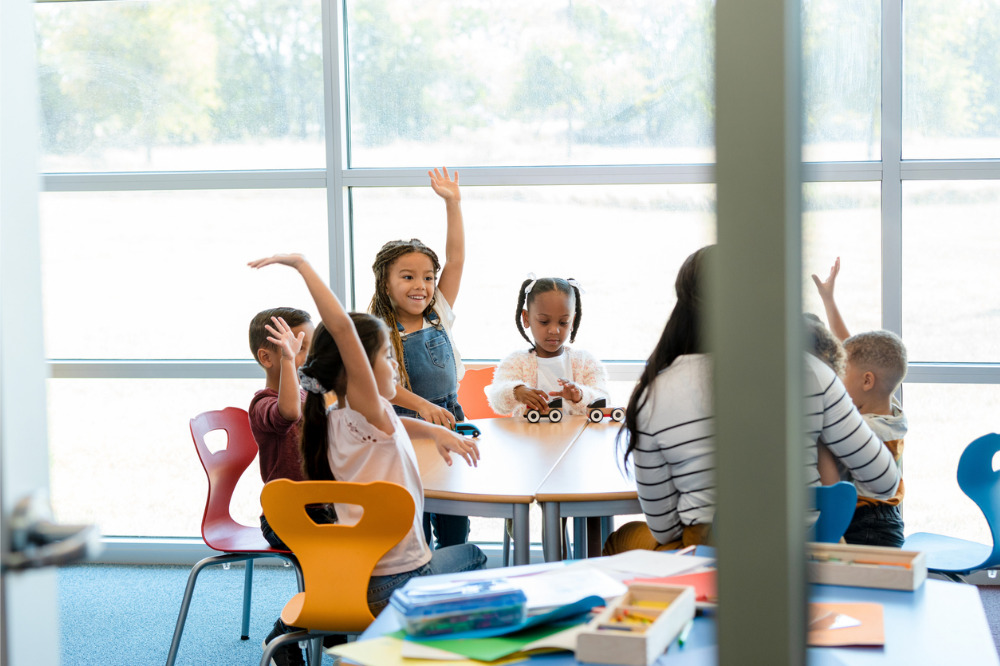 Given how much personal experiences and cultural backgrounds influence teacher identities and approaches to teaching, how does this effect Indigenous students in remote areas?
How is good teaching practice determined and by whom? How do teacher educators prepare pre-service teachers (PSTs) to be effective educators for an increasingly diverse student population in a variety of rapidly changing contexts?
A recent case study "Because the rules out there are different…": a case study of pre-service teachers' experiences in remote Australian Indigenous education", paints a complex picture with no easy answers. The research documents experiences of five non-Indigenous PSTs who volunteered to teach on the Anangu Pitjantjatjara Yankunytjatjara Lands (APY Lands) as part of their pre-service training.
Associate Professor Garth Stahl (AARE) of The University of Queensland co-authored the case-study with University of South Australia researchers, Erica Sharplin, David Caldwell and John Young, and Cynthia Brock of the University of Wyoming and Fenice Boyd of the University of South Carolina.
According to Dr Stahl, "The research focuses on how PSTs contend with shifting conceptions of what good teachers should be as they come to understand 'the rules' of a new context. Our central research question was: How does living and working in a remote Indigenous context inform PSTs' identity development as educators?
Finding effective ways to prepare non-Indigenous PSTs to teach in remote Indigenous communities is challenging and several Australian universities have incorporated immersive practicum experiences in Indigenous communities into their teacher education programs.
"Schooling in remote Indigenous communities in Australia can be a challenge for even the most experienced educators. The western philosophies informing Australia's broader education system are often at odds with the cultural worldview of many Aboriginal people, particularly in very remote communities such as the Anangu Pitjantjatjara Yankunytjatjara Lands (APY Lands)", says Dr Stahl.
The APY Lands are home to a collection of eleven Indigenous communities and a number of dialect groups, including the Pitjantjatjara, Yankunytjatjara, Ngaatjatjara and Ngaanyatjara, who share common features in mythology and ceremonies.
Past research shows Indigenous young people are more than twice as likely to be developmentally vulnerable than their non-Indigenous counterparts. Remote schools are subject to the same demands for accountability and increasing pressure to meet literacy and numeracy benchmarks despite the fact that English is often the second or third language for the majority of the students.
As one of the PSTs comments, "I think because the literacy was so low, just general instructing or say writing something on the board or telling them something, didn't really help them to understand because English was their second language so it's all kind of new."
Researcher Erica Sharplin notes, "Practical work experience in a remote Indigenous context can have a powerful influence on how a teacher comes to understand educational inequalities, which can contribute significantly to their teaching practice going forward."
"The PSTs in our study described themselves as open to the new experience of teaching in schools in remote settings and were also aware the experience would confront their preconceptions of Indigenous culture and the role of formal schooling."
As David Caldwell explains, "All the participants grappled with the tension between respecting the Indigenous culture and the provision of formal schooling and having high academic expectations for students. It is this grappling which informs how they constructed themselves as educators".
According to the researchers, "Our intent was to gain insights into how the PSTs understanding of their experience informed how they conceptualize what they see as authentic teaching practice as well as their identities as educators, all of which are socially constructed."
Dr Stahl concludes, "In order to adapt to the dynamic environments of contemporary Australian schools with students from a wide variety of racial, linguistic, and socio-economic backgrounds, pre-service teachers (PSTs) entering the profession must be critical of their practice and have a firm grasp of their professional values."
This article was originally posted by MCERA.