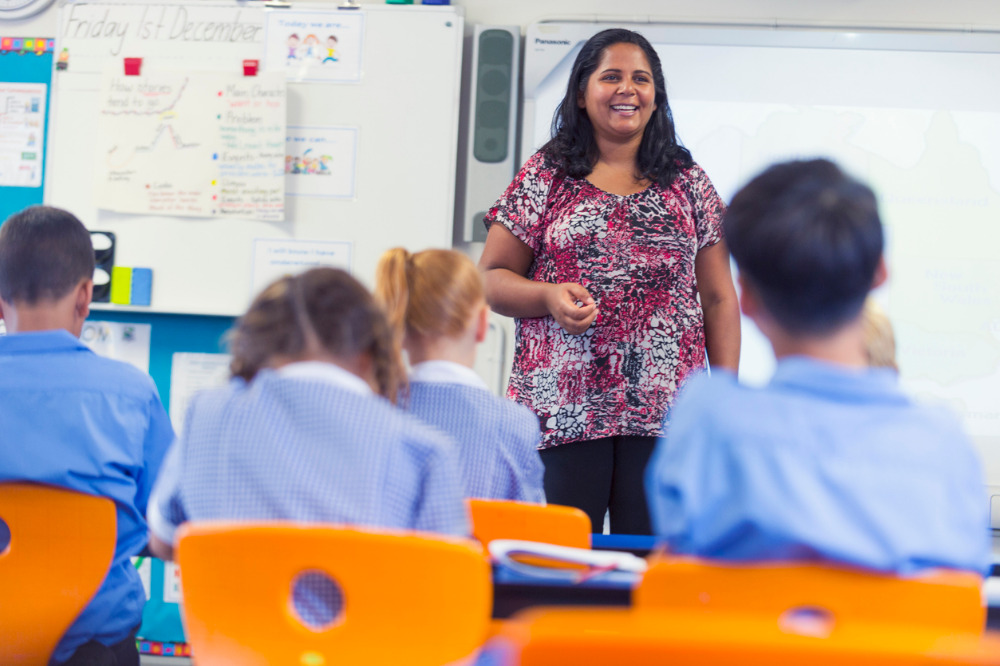 On May 21, 2022, Australia's Prime Minister-elect, Anthony Albanese, made history when he pledged a referendum to enshrine a voice for First Nations people in the Constitution.
Albanese's pledge bodes well for the future of Indigenous recognition – a point recently highlighted by prominent Indigenous political commentator Stan Grant who, in an analysis published on the ABC News website, said "the voices of those so long silenced in our democracy may well speak very loudly during this term of parliament."
As Australia embarks on a process of political reform, the government has also earmarked important changes to the way young people are educated about the history, culture and languages of First Nations people, both through changes to the Curriculum (for the first-time students will learn Deep Time Indigenous History as a compulsory part of Year 7) and a number of new initiatives.
One such initiative is the provision of 60 full-time First Nations language teachers into classrooms across Australia. The initiative hopes to improve Indigenous children's self-esteem, boost their attendance and provide non-Indigenous students with a deeper understanding and appreciation of the cultures and histories of Australia's first people.
The National Aboriginal and Torres Strait Islander Principals Association (NATSIPA) says that with the change of government there is an expectation that such change will bring benefits for Aboriginal and Torres Strait Islander peoples and children across Australia.
"Newly appointed Prime Minister Anthony Albanese's victory speech on Saturday night 21 May acknowledged his commitment to the Uluru statement and constitutional enshrinement of an Indigenous voice, which would require a referendum," NATSIPA president, Dyonne Anderson, told The Educator.
"It is five years since the release of the Uluru statement of the Heart which is just asking for our First Nations People to be consulted on issues that affect their lives. It will be a major societal change to embrace our First Nations practical advice when we can work together and provide equity in decision-making."
Anderson said the new Education Minister, Jason Clare, has a chance to lead educational reform and to develop new policies to influence change with First Nations peoples.
"To change the conversation there must be the inclusion of First Nations educators. Members of the dominant culture are provided with better schooling opportunities because their cultural background, worldview and experiences align," Anderson said.
"A greater investment and recognition of the importance of First Nations educators and leaders is essential if we are to strengthen an education system that is built from one perspective and that needs to be inclusive of others."
Anderson said NATSIPA is excited at the prospects of being a part of the solutions needed, and listed the Association's key priorities for working with the new government.
More public preschools
Inserting respect, valuing and inclusion of language, culture and identity as a foundation in the curriculum
Using initial teacher education, standards and registration to establish a culturally proficient teaching workforce
Creating a national strategy to prioritise Aboriginal and Torres Strait Islander teachers and leaders in schools
Introducing a major overhaul of processes to eliminate racism driven by First Nations peoples and backed by the education department
Delivering more mental health resources including school counsellors and First Nations approaches
Offering better and more appropriate support for Aboriginal and Torres Strait Islander Out of Home Care students.
"There are no shortcuts to this hard, complex work and the new government must recognise that our education system has a responsibility to our First Nations children, it is time to value and enable a culturally responsive and safe education," Anderson said.
"Relationships with key First Nations stakeholders will guide our future prospects to acknowledge the need for inclusive and diverse approaches."
Anderson said NATSIPA has solutions from a strength-based approach that is too often missing.
"It is always the deficit view that dominates the picture with the racism of low expectations for our children," she said.
"NATSIPA wants to see equity, fairness, and self-determination as a focus from the new government. It is time to be courageous in our recognition of what is right."