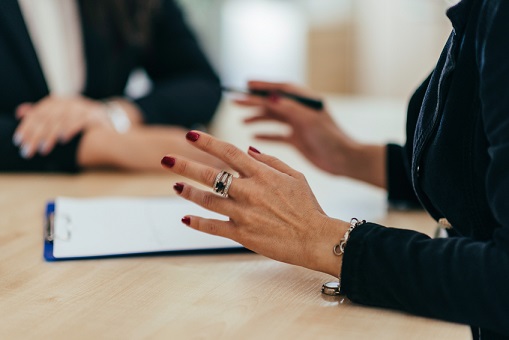 The Education Ministers of NSW, Queensland and South Australia have called on the Federal Government to rethink the provision of NAPLAN, placing the controversial test under increased scrutiny.
NAPLAN tests the literacy and numeracy skills of students in years 3, 5, 7 and 9 and is designed to help governments and schools know whether students are meeting key learning outcomes.
However, there are concerns that the high-stakes test is unnecessarily stressful and too narrow a measure of student learning outcomes.
NSW Education Minister, Rob Stokes, said he shares the view of a number of education ministers in other states that there is merit in evaluating NAPLAN's effectiveness.
"I think NAPLAN has its role. There is a role for large cohort testing provided it is simple, it is flexible, and it is responsible to the needs of teachers," Minister Stokes told The Educator.
"However, I believe it has become more complex than it was designed to be. What was designed as a simple checkup has become a major operation."
Stokes said he sees the tenth anniversary of NAPLAN as a good opportunity to reflect on how the education system "can bring NAPLAN back to what it was designed to be – a tool to assist teachers".
South Australian Education Minister, Susan Close, said she welcomed the chance to look what NAPLAN's benefits and drawbacks.
"As NAPLAN goes on-line its diagnostic usefulness increases – the results will be available much more quickly and the tests are no longer standard for every student," Minister Close told The Educator.
"Where standardised testing can be challenging is in centralised reporting that facilitates league tables of schools on absolute results rather than the impact the school is having on the cohort they are teaching. "
Close, who also chairs the Education Council, said the Council will be examining NAPLAN's impact on schools and on literacy and numeracy this year.
"In South Australia, we are most interested in NAPLAN as a diagnostic tool – alongside other assessments it tells us how an individual student is performing in literacy and numeracy," Close said.

Minister slams 'scare campaigns'

Federal Education Minister, Simon Birmingham, has defended the test, saying schools, families and policymakers "want and need" information about how students and schools are performing.
"Opponents of accountability should cease running scare campaigns against NAPLAN and realise that if they just treated it as regular part of a child's assessment then much of the excessive attention it currently gets would simply vanish," Birmingham said in a statement provided to The Educator.
"NAPLAN is being constantly reviewed and refined and there have already been a number of studies and reports on NAPLAN, as well as two Parliamentary committee inquiries."
However, Queensland Education Minister, Grace Grace, said that while it's important to know how students are faring in the classroom, a national re-examination of NAPLAN is needed to address "unintended consequences".
"[NAPLAN] has been with us for 10 years and it is time to re-evaluate its effectiveness," Minister Grace told The Educator.
"That's why I have committed to re-examine NAPLAN in Queensland – to consider the role it plays in schools and examine if it is helping students to reach their full potential, and whether the information NAPLAN provides is used for the right purposes."
Grace added that she will be canvassing views in order to better understand the impact NAPLAN is having on teaching and learning in Queensland.
"I want to ensure that teachers have time to teach the full curriculum," she said.
"Throughout this re-evaluation process and beyond, we will maintain focus on student and teacher well-being, and on student, school and student improvement."

Related stories:
Scrap NAPLAN, expert urges
What if NAPLAN was a game and not a test?
2017 NAPLAN National Report released