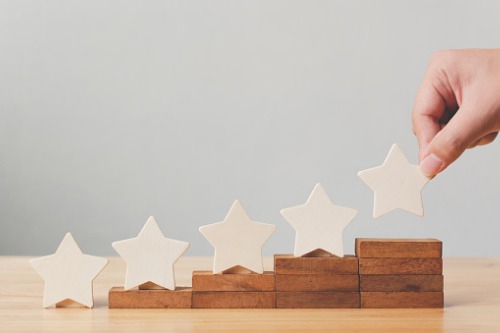 On August 17 last year, more than 600 of Australia's education elite from across the country converged in Sydney for the second annual Australian Education Awards, which were presented in 24 categories recognising the work of the schools and individuals making their mark in the sector.
Next year, the Australian education sector will again be put in the spotlight for all the right reasons when the Awards – and those nominated for them – gather at Doltone House in Pyrmont, Sydney on Friday 14 August.
One of the big accolades up for grabs on the night will be the Australian School of the Year Award, which will be sponsored by Edval, one of Australia's leading timetabling services. Edval allows schools to streamline their scheduling process and generate customised, highly detailed timetables quickly and without the need for lengthy administrative processes.
Below, The Educator speaks to Michael Emmanuel, the group managing director at Edval Education, about the company's decision to sponsor the prestigious award.
TE: Can you tell us why Edval has chosen to partner with The Educator for the Australian School of the Year Award?
At Edval we work with schools all around Australia and see the importance of the challenging work they do. We want to help celebrate excellence, hard work and achievement in schools. Edval only exists because of our schools, so sponsoring the Australian School of the Year Award helps us to give back and show our appreciation and admiration for the work they do. As a company focused on software and solutions to help schools holistically, Australian School of the Year was a good fit for us – and we believe we're a good fit for it! Exceeding expectations is something we strive for internally, so being able to support and celebrate a school that has really exceeded expectations is an exciting opportunity too.
TE: Why are events like this so important to the Australian education sector?
It is important to celebrate and acknowledge the hard work, innovation, and excellence within the education sector in Australia. We work with schools, their teachers and the whole school community every day, and see the special and award-winning work going on. Opportunities to acknowledge and celebrate this helps build a culture of continued excellence and appreciation for education and the work in it.
TE: In what ways is Edval helping schools improve teaching and learning in 2020?
At Edval we're responding to trends regarding how schools are wanting to structure their curriculum in ways that enable more collaboration between students. We're helping schools plan their timetables and teacher allocations in ways that reduce teacher workload. Plus, we're ensuring equity throughout the timetable and reducing the administrative burden which in turn enables teachers and school leaders to focus on teaching and learning.
TE: Drawing from the work Edval has done in schools, what are some of the things that should be top of mind for principals in 2020?
As experts in the art of timetabling, we know that a timetable is more than a document that tells people where to be. Principals, whether they've timetabled in their career or not, should be aware of the holistic impact of the timetable and the opportunities found within its development. We're so passionate about Principals being more involved in understanding the power of the timetable we're running a whole leadership line at our EdvalX Timetabling Summit next year, to help equip and educate school leadership.