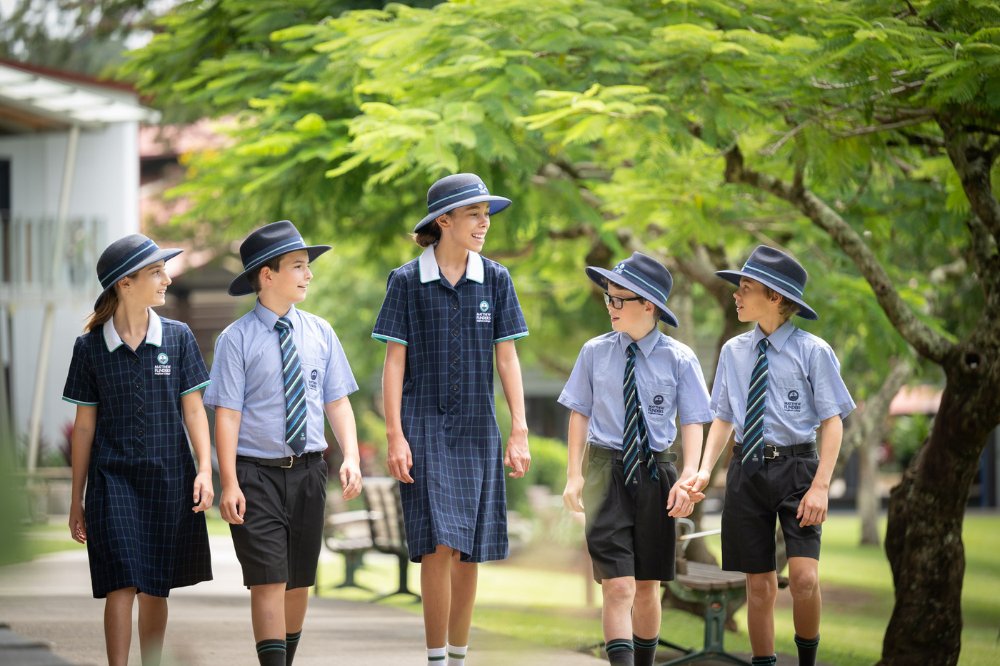 One of Queensland's leading independent schools is calling for outstanding educators to apply for the Head of Secondary role, with applications closing today.
Matthew Flinders Anglican College (MFAC) – which supports 1,380 students from Prep to Year 12 – is located in Buderim, a sought-after location just 10-minutes' drive from pristine coastal beaches and hinterland, and one-hour north of the Brisbane Airport.
The successful applicant will take the reins from Gerry Price, who has contributed 17 years of service in the role and joined the College as a teacher in 1992, two years after its foundation. Price, who retires from his position at the end of 2022, says the most rewarding part of his role is "being part of a team and creating an environment that allows students to learn optimally."
"It's also incredibly rewarding to give staff the opportunity to bring out the best in students through teaching with excellence in mind," Price said.
"Flinders is a wonderful school community, with great students and families, and a top staff team who are the College's greatest resource. I've enjoyed observing the way that students grow and mature into young adults as they advance through our Secondary School."
Price said the Head of Secondary role required a leader with a love of people – and of change.
"You'll need to be passionate about working with young people and with colleagues and parents to nurture healthy relationships," he said.
"Every day is different as Head of Secondary, and the role requires a range of skills, from problem solving and strategic thinking, to building trust and being comfortable with change and uncertainty."
Price said the role is "a wonderful opportunity for aspiring leaders to develop skills and practical understanding of modern pedagogical approaches in what is regarded as one of the best independent schools in Queensland."
MFAC principal, Stuart Meade, noted the school's strong focus on staff retention and professional development.
"We're committed to nurturing a dynamic learning environment at Flinders and a major part of that involves recruiting, retaining and resourcing an ambitious and expert staff team," Meade said.
"It's also rewarding to support students who are engaged and respectful, and who want to get involved in the rich co-curricular opportunities available to them at the College. This all makes Flinders an attractive and positive workplace for educators with a commitment to excellence."