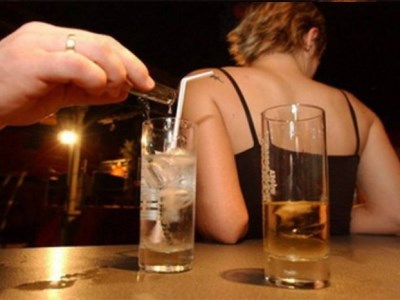 Victorian police are investigating claims that several
Melbourne Girls Grammar
students planned to spike drinks at one of the school's after-parties with drugs.
Yesterday, it was
reported
that the school took action against three students after they were allegedly caught with cannabis, ecstasy and alcohol at the school's Year 12 formal.
Security guard Naomi Oakley, who was hired to oversee security at the formal, allegedly found the substances on the three girls – one of which was subsequently expelled. The other two students involved were suspended.
Oakley has since told
The Herald Sun
that the school had received an anonymous tip-off that some girls were planning to spike drinks at of the formal's after-parties.
"Parents said to me they were phoned by the school on Friday morning after information came to light about multiple students planning to spike drinks with drugs. That's the rumour," she said.
"This is very worrying from a criminal point of view. I am concerned something tragic could happen if there are young people that potentially think this is funny."
A parent of a Year 12 student who attended the ­formal confirmed that other parents had been contacted on the morning of the event, advising that the school had received a call about a possible plan to sneak drugs into partygoers' drinks.
This information came to light after several of the girls were overheard discussing the plan on the school bus.
In a statement yesterday, the school's principal,
Catherine Misson
, said her school commended the actions of the security staff for their "sensitive and professional handling" of the incident.
"The parents of the students involved were immediately contacted by the School and they quickly collected their children from the formal. No further incidents occurred at the event," she said.
"Our School's absolute priority is to protect the safety and wellbeing of our students. All students are aware of our strict policies surrounding illicit substances and agree to abide by our zero tolerance.
"We are extremely disappointed and saddened that this situation has occurred but we stand by our decision to take immediate action as we will not compromise on student safety."