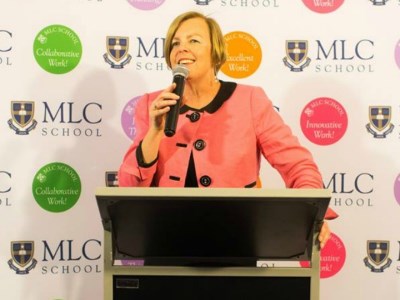 Embattled MLC principal, Denise Scala, has addressed the furore over staff turnover at her school.
Scala told
The Daily Telegraph
that "this is always a time of year with heightened emotion", adding she was very conscious that parents were worried about the high staff turnover at her school.
"At the end of 2015, we are losing some great teachers and some great staff. It is important to keep this in perspective. Whilst 30 staff will have left in 2015, that is precisely the same number of staff who left the school in the years 2008 and 2010," she said.
"In fact since 2007, between 22 and 30 staff left the school each year, which is consistent with other independent schools and an important part of renewal.
"In terms of teachers, 19 teachers will have left in 2015, which is the same number as in 2007 and 2009, fewer than in 2014 and again on par with other independent schools."
Scala assured parents that "the pace of change" would slow in 2016.
In a recent letter to parents, Chair of Council, Pauline Johnston, acknowledged recent staff turnover was "higher than the Principal and Council would have liked".
In the letter, Johnston added she was "aware of the positive and negative emotions running through the community around staff turnover and some management decisions".
"Please rest assured that this message has been heard and the school is working on stability for 2016 and beyond," Johnston said.
However, despite the wave of turmoil, there have been some supportive comments on the school's blog.
"My daughter is currently part way through her education at MLC and has had nothing but positive, inspiring and a truly caring well rounded education," one parent wrote.
A current employee wrote that Scala was "a principal who is energetic, progressive and principled and who genuinely cares about and delivers great things for the girls".