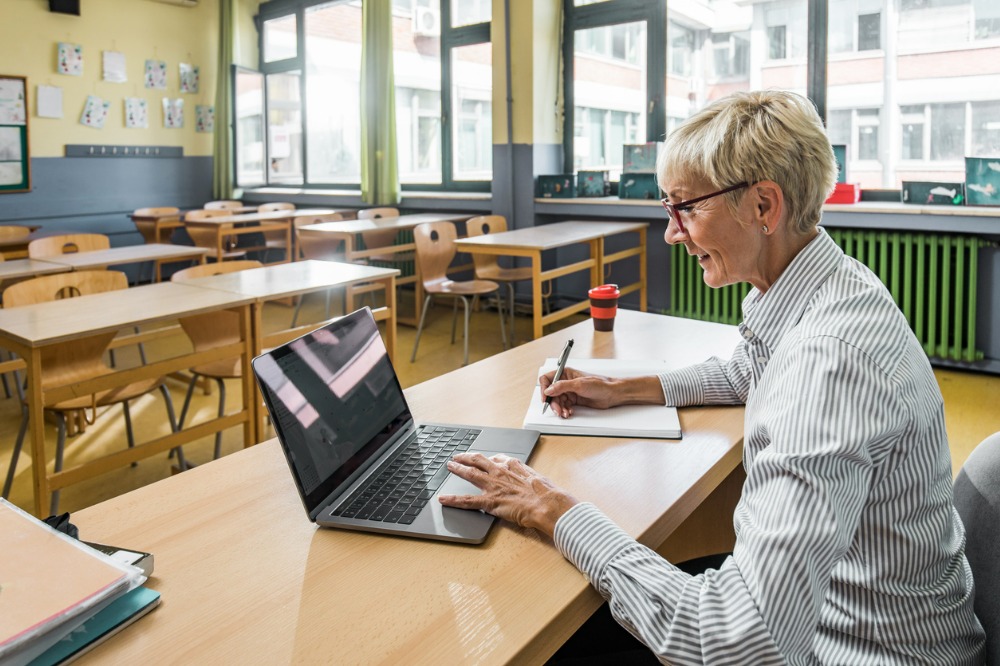 While many schools have been forced to shift to online mode, new research has identified some key benefits of the digital learning environment.
The study of 1,201 Gen-Z students by McCrindle found they were more likely to cite the online environment as better than the classroom for developing several crucial competencies, including adaptability (53% vs 25%); personal organisation (49% vs 32%), and time management (46% vs 34%).
Curiosity and creativity came out close to even for both environments. Significantly, 70% of students described their ideal learning environment as a hybrid one, incorporating both classroom and online learning.
The benefits of online learning
Steve Read, Business Development Manager at Australian Christian College, says that in a "win-win" for students, families and educators, the benefits of hybrid learning models have become much clearer.
"Principals have to embrace the online world, and lead this change as a positive move with their staff," Read told The Educator.
"I don't think it's wise to try and 'put Covid behind them' and go back to pure face to face on the assumption that there will be no further Covid interruptions."
Read said a good LMS is a great support for teachers as the inherent efficiencies allow them to remain focused on the students.
"If we do have any further impacts from Covid, Schools are then in a much better position to switch to remote learning," he said.
"In a similar vein, online content is becoming ubiquitous. But finding good, compelling content that generates great outcomes is harder, and so the role of the teacher is even more important."
Read said combining a LMS with a culture of sharing resources can help build a more effective school.
"Like any positive working culture, the approach needs to be led by the principal."
Education's future will remain online
Read said there's no doubt the Covid-19 accelerated adoption of online learning is here to stay.
"As McCrindle points out, the global education paradigm shift makes it extremely unlikely we will return to a learning environment the same as the one pre-pandemic. The future of learning involves accepting a whole new reality," Read said.
"It's not about throwing the baby out with the bathwater."
Read said leading educators will instead blend the best of traditional teaching methods with innovative digital technologies, creating the effective, highly engaging learning environments students need for future success in a post-pandemic world.
"It's also worth considering that if Australia's workplaces are going to be hybrid environments, and universities are already hybrid environments, it would appear that students who have mastered hybrid learning environments will be well prepared for what lies ahead."