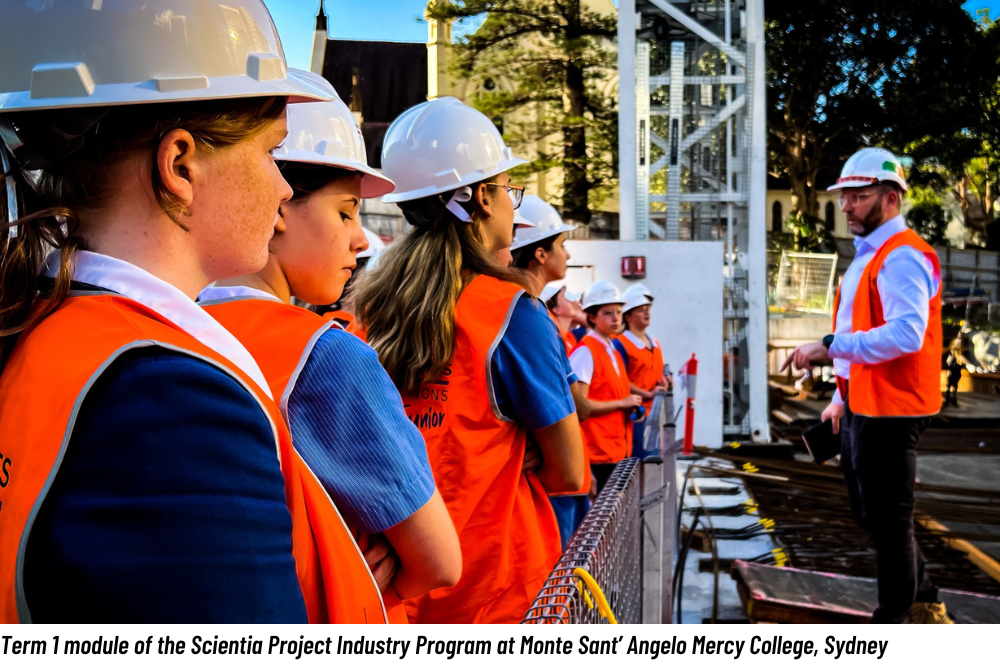 This article was produced in partnership with Richard Crookes Constructions, a leading construction company that builds for the corporate, institutional, government and private sectors.
Richard Crookes Constructions, is a private, family-owned construction company that has been building for both government and private clients since 1976. With over 800 staff, the company's depth of experience enables it to deliver 60 projects at any one time across all major industry sectors.
As the impact of the Great Resignation continues to be felt across the corporate landscape, organisations are being forced to rethink how to best attract and retain talent.
In Victoria alone, new research on behalf of Teach the Future shows that 76% of professionals are considering a career change following the 2021 lockdowns. And by no means are other states immune to the implications of the Great Resignation.
A people-focussed approach
For Richard Crookes Constructions, the answer to the recruitment and retention challenge lies in organisations developing a strong culture, promoting flexibility, work-life balance, mental health and wellbeing.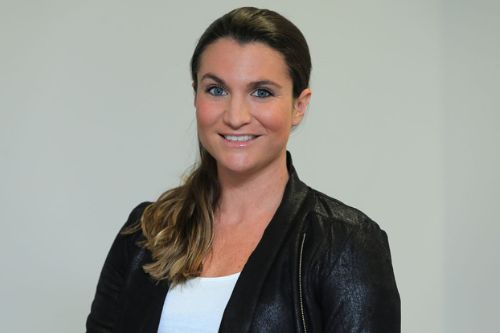 Kate Reddaway – Head of Human Resources, Richard Crookes Constructions
"As a people-centric organisation, we are completely conscious of the impacts of the Covid-19 pandemic on our workforce," Richard Crookes Constructions' Head of Human Resources, Kate Reddaway, told The Educator.
"In particular, the fact that the challenges of the last few years have prompted people to re-evaluate what's most important to them, both inside and outside of the workplace.
With that in mind, says Reddaway, the company has decided to put particular focus on being closer to its people than ever before.
"We are making a concerted effort to really understand each individual on a deeper level, delving into what motivates and engages them at work and what is most important to them in terms of their growth and development," she explained.
"We start building this understanding at the recruitment stage and carry it through into our career conversations, feedback reviews and engagement strategy. Individual motivators change and we want to make sure we fully understand what our people want and need so that we're always doing as much as we can to provide a tailored and fulfilling employee experience."
How digital design is supercharging construction engagement
Another key consideration for organisations as they seek recalibrate and thrive following a long period of disruption and uncertainty is digital design. Indeed, this has played a major role in transforming construction projects and helping organisations increase efficiencies, allowing for faster, more accurate outcomes.
Richard Crookes Constructions' Senior Project Engineer, Isabella Spinolo, said implementing digital design in schools is particularly helpful as it gives teaching staff the opportunity to visualise spaces and make comment on usability and function.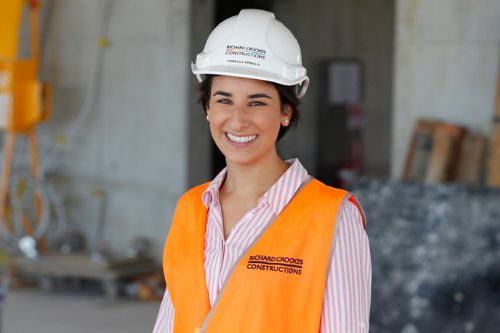 Isabella Spinolo – Senior Project Engineer, Richard Crookes Constructions
"Moving through the spaces virtually is so important for people who are less familiar with reading plans and drawings. Digital Design is making it a lot easier for teaching staff to contribute to their teaching spaces," Spinolo told The Educator.
"It also gives students, parents and prospective parents the opportunity to see spaces months and years ahead of when they will be delivered. We have used our digital building model to teach high school students about design coordination processes and engineering calculations, which they pick up very quickly and immediately resonate with."
Empowering the next generation of female construction professionals
Spinolo said the key to increasing female participation in the industry is having other females from the field visiting schools. This shows girls and students first-hand what it's like to hold a leadership role in construction, as well as the endless possibilities they can pursue. This is especially important amid reports showing a massive 50% drop off in girls studying STEM beyond high school.
"I have spoken to several school groups over my career, with a focus on getting young women familiar with the opportunities available to them in the property and construction industry," Spinolo said.
"When I entered the industry in 2010, the biggest issue that I saw was that my peers were not exposed to this industry as a possibility for a long and rewarding career – the focus was placed on law, teaching, science, medicine etc."
"If it weren't for a family connection to the industry, I also would not have considered this career. The construction and property industry needs people who value critical thinking – clever and adaptable people who are looking for ways to drive innovation," she said.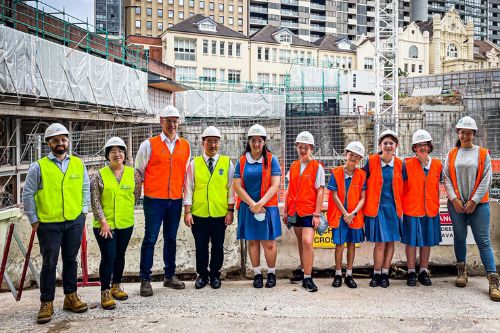 Site visit with Monte Sant' Angelo Mercy College's 'Mini Project Control Group' at the Scientia Project, Sydney
"In this way, the industry is rewarding intellectually. Not to mention it has traditionally been high paying – it is more important than ever that women are encouraged to enter and remain in this space."
For RCC, the education, construction and property sectors need to work as a collective to bring the industry forward. It will require thinking outside-the-box and engaging with students early in their learning and development.
By working together, these industries will help shift perception to a positive culture that's already happening in the industry, where people's wellbeing and organisational culture are at the forefront. It will also help move the dial towards having equal representation of women in senior and governing roles that will propel the industry into a new age.