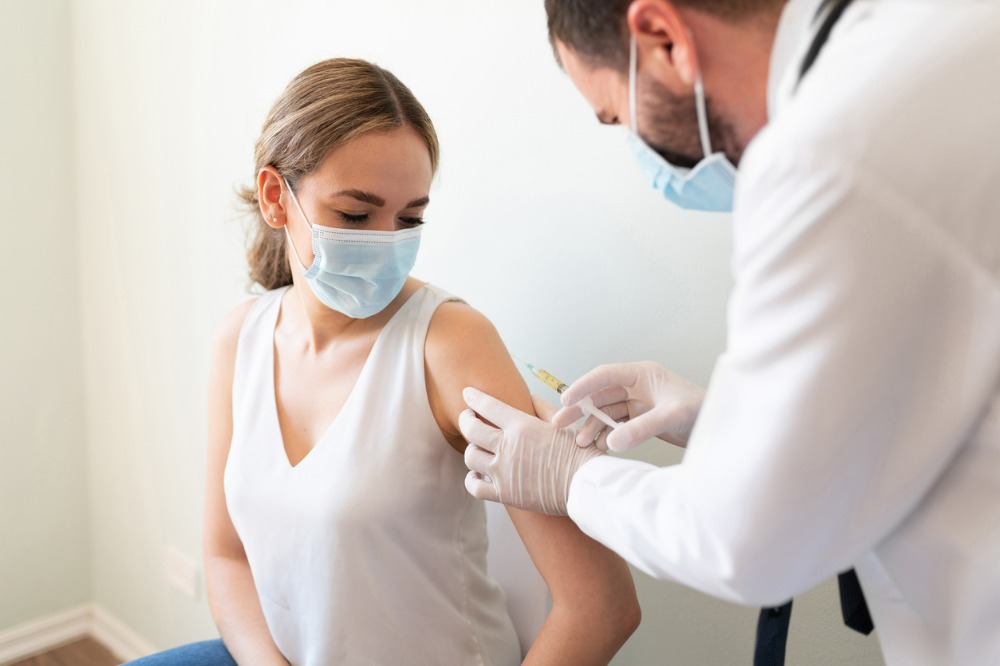 NSW Health has announced a further 22 local cases of COVID-19 in the 24 hours to 8pm last night, bringing the Bondi cluster to 171.
New locally transmitted cases were also recorded in Queensland (3), South Australia (5) and Victoria (1) overnight, as each state restricts interstate travel.
Meanwhile, the spread of the virus across Sydney, where two schools have been closed for deep cleaning and contact tracing, have led to concerns that both teachers and students are more vulnerable than they were last year given that the Delta strain is considerably more contagious.
This issue was highlighted last night on A Current Affair when senior vice president of the Teachers Federation (NSWFTF), Amber Flohm said that from this point forward, teachers have to be regarded as frontline workers when it came to the vaccination rollout.
The program pointed out that since the outbreak of COVID-19 in 2020, 4,169 children aged 19 and under have contracted the virus accounting for 14% of all cases in Australia.
In Indonesia's capital, Jakarta – where the new Delta strain is rapidly spreading – the number of children infected by the virus has surged to 16% and it's left 689 children dead. In response, Indonesia's food and drug agency to urgently approve the COVID-19 vaccine for children aged 12-17.
Confusion over vaccination timing, priority groups
To help contain the virus, Prime Minister Scott Morrison recently announced that all Australians will be eligible to get the AstraZeneca vaccine and that vaccinations for aged care workers would now be mandatory.
However, the Australian Education Union says at no point has the Federal Government given education workers the courtesy of making clear when they will receive a vaccine.
"Mr Morrison's announcement that all Australians under 40 can speak to their GP about receiving the Astra Zeneca vaccine has caused enormous confusion about when, where and how education workers will receive a vaccine," AEU federal president, Correna Haythorpe, said.
"It has always been the strong advice of the AEU to members to follow the advice of public health authorities. However, there is now confusion about what that advice is".
Haythorpe pointed to the thousands of families who are currently in lockdown due to COVID-19 transmission in schools, including the families of teachers, principals and education support staff.
"This highlights the urgency of ensuring that the education workforce is as safe as possible from COVID-19, by prioritising their vaccination," she said.
"We need the Federal Government to make it crystal clear. What are the current priority group arrangements? What is the current public health advice with respect to the Astra Zeneca vaccine? When will education workers in schools, early childhood settings and TAFE receive a COVID-19 vaccine and the greater level of safety from COVID-19 that comes with it?".
Matthew Johnson, national president of the Australian Special Education Principals' Association, said special education teachers across Australia meet the criteria to be considered among Australia's disability care and education workforce.
"Many of our students access supported care environments after school where those staff will receive priority vaccination whereas our teachers will not," Johnson told The Educator.
"I think our special educators are often unappreciated and overlooked".
Victoria heeds call of its educators
Last week, the Victorian Government updated its COVID-19 vaccination policy, designating school and early childhood teachers and education support staff working with children with a disability as priority group 1B.
Vaccination priority access now includes teachers, support and administration employees in specialist schools working directly with students (within 1.5 metres for more than 15 minutes).
This includes teaching and support staff in schools and workers in early childhood education and care services, working directly with students (within 1.5 metres for more than 15 minutes) living with a specified underlying medical condition or significant disability.
AEU Victorian Branch president, Meredith Peace, described the move as "a significant step" towards the call for full inclusion of all education workers in a vaccine priority group.
"Education workers across early childhood, school and TAFE settings have worked through the pandemic, showing resilience, determination and professionalism," Peace said.
"We are pleased that the Andrews Government has recognised the importance of vaccinating teachers and support staff working with children with a disability as a key component in protecting the Victorian community and vulnerable groups from the risk of COVID-19 infection."
Meanwhile, the AEU is continuing its push for teachers and education support staff in all states and territories to receive priority access to COVID vaccines.
"As the Federal Government acknowledged at the height of the pandemic, teachers and support personnel working in schools and early childhood settings play a critical role in keeping society functioning," AEU federal president, Correna Haythorpe told The Educator.
"Yet they have not been given any priority under the proposed vaccination plan. People working in education settings are collectively exposed to millions of other people from across the community every day".