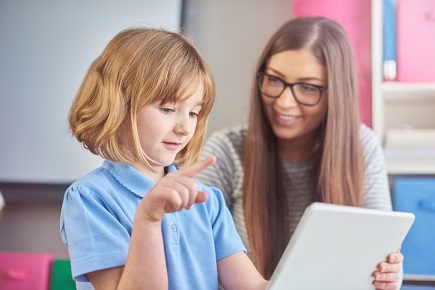 On Wednesday, the latest NAPLAN results were released by the Australian Curriculum, Assessment and Reporting Authority (ACARA) on the revamped My School website.
The latest data identified 330 "high gain" schools across Australia that have significantly improved their NAPLAN results since the test was held last May.
Across Australia, schools are using various methods to boost student outcomes, but various case studies have shown that it is the schools that focus on evidence-based practices that see the greatest long-term improvements in teaching and learning.
One of these schools is Lourdes Hill College, located in Brisbane. For more than a year now, the school has been using the Evidence for Learning toolkit – and so far, it's showing promising results.
The toolkit summarises the global evidence base on 34 different approaches to lift learning outcomes in schools. The aim of the toolkit is to support teachers to make their own informed choices and adopt a more 'evidence-based' approach.
Lourdes Hill College principal, Robyn Anderson, said that when her school was invited to attend the unveiling of the toolkit in 2016 she and her staff were impressed by its research-based approaches and links to specific learning strategies.
"We have adopted a range of elements of the toolkit, with a particular focus on the key strategies of feedback and metacognition and self-regulation," Anderson told The Educator.
"Our implementation of the feedback strategy includes an end-of-term Feedback Day, when every student receives her assessment results with targeted strategies on how to improve for the future."
Anderson said students are encouraged to continue to reflect on teacher feedback, and Middle School students can do this via their own personal Feedback Diary.
"Our Academic Mentoring Program is one of the ways we are implementing the strategy of metacognition and self-regulation," she said.
"In this program, we teach students specific strategies to set goals, as well as how to monitor and evaluate their own academic development using an individualised academic dashboard."
Anderson said that following the introduction of the toolkit's key strategies, the school has observed a significant improvement of students' Year 12 exit scores from 2016 to 2017.
Anderson said she attributes these results to the much stronger engagement that the school's students have had with their learning and their motivation to improve and seek advice on how to improve.
"Our students love receiving personalised feedback, which allows them to set and work towards achievable goals for the future," she said.
As for the controversies surrounding the provision of NAPLAN, Anderson said the school has "engaged fully" in the NAPLAN process and used the data that it generates to good effect.
"Staff, students and parents understand that NAPLAN data provides a snapshot of how each student is progressing academically at specific points in time," she said.
Related stories: