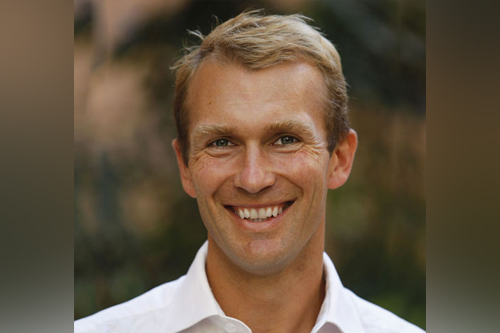 This week, the NSW
Department of Education
hosted a two-day symposium to investigate the implications of Artificial Intelligence and automation on schools, teachers and students.
The '
Education for a Changing World' Symposium
was held at the Hilton Hotel in Sydney and brought together 240 experts in education, industry and innovation to explore and debate the future of education.
The symposium is part of a broader initiative of the Department that is engaging with business and industry, higher education and school leaders and teachers to investigate the future impact of AI within and beyond the education sphere.
Speakers included
NSW Education Department
Secretary, Mark Scott, president of the US-based National Centre on Education, Marc Tucker and NSW Education Minister,
Rob Stokes
.
The event also coincided with a new a
book
titled: Future Frontiers: Education for a Changing World. The book is a collection of essays by leading academics and thinkers from around the world for "everyone within the education community who is searching for answers to critical questions."
Speaking to
The Educator
on the sidelines of the event, Minister Stokes said one of the key messages from his address was for students to be encouraged by the future – not afraid of it.
"I think part of the narrative around AI is the classic old Australian 'we'll all be ruined' and that somehow the rise of machines, the automation and digitisation of society is a threat to so many established jobs," Stokes said.
"If we confront the challenge with that mindset, we'll bring about our fears, but I don't think our future should be like that at all – I think it's far more exciting."
Stokes said rather than seeing jobs as disappearing, they're becoming more complex, adding that the role of educators and education leadership "is far more important than it's ever been".
"Yes, the world is changing, but that's precisely what education is there to equip young people for – and to help them contribute in a changing world," he said.
Stokes said one way that the Department has been helping schools meet these challenges is through flexible funding.
"Flexible funding recognises the leadership of principals. After all, you can't expect principals to lead if they have no flexibility to do so," he said.
"The new leadership institute is a big way of recognising that the role of principals has changed dramatically in recent years. Rather than being seen as some mid-ranking manager in a hierarchical system, they are a leader of a school community."
Stokes pointed out that while principals have always been community leaders, they haven't been categorised or supported in this way until recently.
"We have to get real and recognise that if we put extraordinary expectations on school leaders, we need to equip them to do their job," he said.
"That means supporting them all the way through it, with the skills they need and also putting rigor into creating a pipeline of new educational leaders."
Related stories:
More workload relief for principals on the way
Education Minister pushes for "Aussie values"