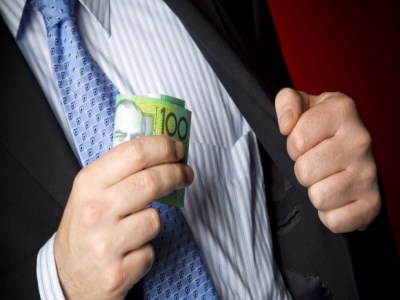 Education department executives in Victoria have been awarded generous performance bonuses despite declining Year 12 completion rates and worsening learning outcomes.
This week
reports
surfaced of 57 well-paid executive staff being awarded bonuses totalling $553,927 over 12 months – an average of $9,718 each – at the same time that student performance declined.
The finding comes amid senior staff being investigated by the Independent Broad-based Anti-corruption Commission (IBAC) over allegations over conflicts of interest and integrity matters concerning the state's public schools.
The latest revelations have angered teachers and the public sector union, with some calling on the state government to review the reward system for performance bonuses.
However, the
Victorian Education Department
has defended the current awards system. A department spokesman said the bonuses were only paid to executives "exceeding specific, pre-selected expectations relevant to their brief."
The department's most recent annual report, tabled in parliament last week, showed it had 78 executives whose total remuneration was worth $16.8m last financial year, with salaries ranging from $120,000 to $839,999 at the top of the scale.
However, while 57 of those executives were awarded bonuses, the report found that in the lead up to the rewards, school performance and Vocational Education Training VET had slumped across a range of indicators.
Karen Batt, Community and Public Sector Union (CPSU) Victorian branch secretary, told
The Educator
that the CPSU has called for an audit and a review of the performance reward system for executives following the Auditor-General's disclosures.
"It's a good start but the very nature of individual contracted performance bonuses in just singling out the individual needs an overhaul," Batt said.
"It doesn't recognise the team performance to meet objectives."
She added executives treat the bonuses as a "salary top-up".
"One judges the other and so on until the bonus ends up being paid automatically," Batt said.
"Maybe the team should judge and all could be rewarded if key objectives and outcomes are met."