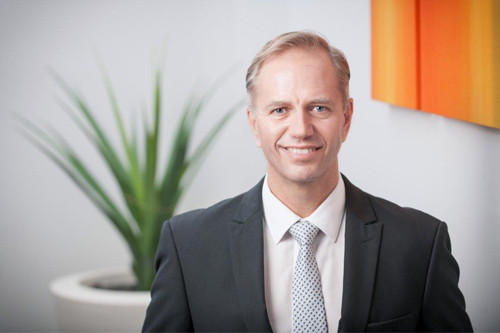 A group of internationally renowned thought leaders have teamed up for an initiative aimed at preparing students to be future-focused and globally engaged.
The Queensland Education Leadership Institute (QELI) – a peak professional leadership institute, serving the state, Catholic and independent education sectors – announced the partnership on August 26.
Together with QELi, the experts – Michael Fullan, Joanne McEachen and Joanne Quinn of New Pedagogies for Deep Learning, and the Queensland North Coast Region New Pedagogies for Deep Learning Coalition of Schools – will bring the Deep Learning Lab to Brisbane on Wednesday 9 and Thursday 10 October 2019.
At the event, more than 300 New Pedagogies for Deep Learning network members and non-members from across Australia and the world will engage in deep learning thought leadership and collaborative conversations about preparing students to be future-focused, globally-engaged and equipped with the skills to respond to, and succeed, in a diverse and ever-changing world.
'A coup for Australian educators'
QELi Chief Executive Officer, Neil McDonald, said leadership of learning has a very strong correlation with driving school improvement and requires a deep knowledge base of what works in educational practice.
"Michael's work and the New Pedagogies for New Deep Learning global movement has guided the education landscape in Australia for many years, with schools looking to his research and evidence of practice for insight and instruction," McDonald told The Educator.
"The AITSL leadership standards acknowledge a deep knowledge base as a characteristic possessed by highly effective leaders. It is imperative that leaders know and understand what practices have the greatest impact on student learning."
McDonald said that to have Fullan, Quinn and McEachen in Brisbane sharing their knowledge together, is "a coup for Australian educators".
"The deep learning philosophy is built around developing knowledge and practices that foster system change and the notion of collaboration, where we learn from each other and grow as a supported network of educators," he said.
"The agenda for the Deep Learning Lab really reflects this – combining deep, high level thinking with school-based Think Tanks led by educators showcasing how they have, and continue to, contextualise deep learning research in their schools."
McDonald said QELi is excited to be bringing together education leaders from across Australia, New Zealand and even Papua New Guinea to share in the deep learning dialogue.
"This really is a fantastic opportunity for leaders to further their own learning about effective methods for driving school improvement," he said.