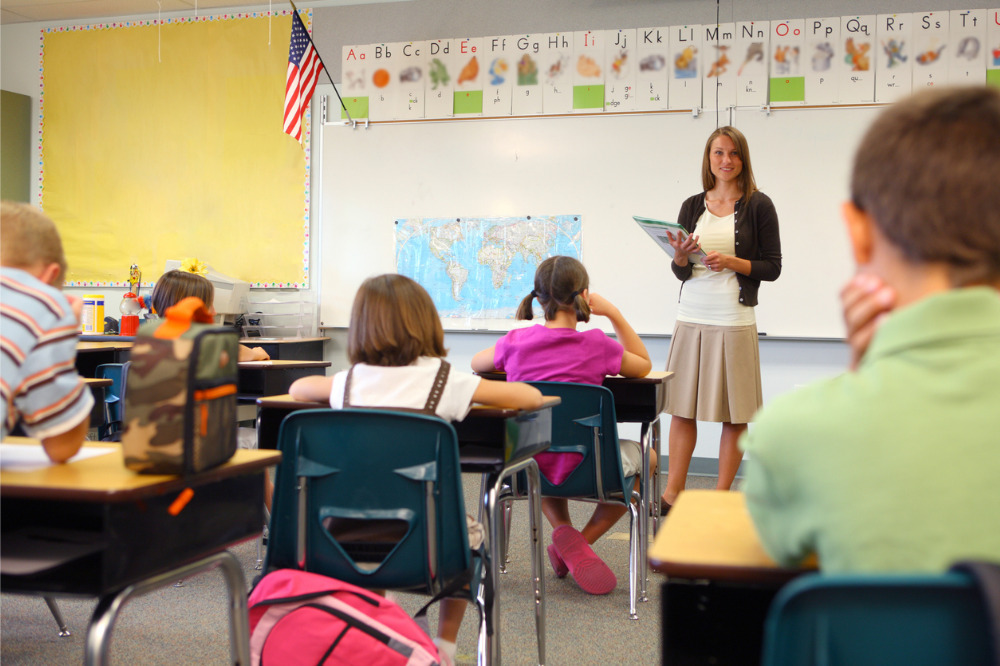 This week, Federal Education Minister, Alan Tudge outlined the government's top three priorities to improve student outcomes: a strong curriculum, quality teaching and orderly classrooms.
The review was conducted by a panel chaired by former Department of Education and Training Secretary Lisa Paul AO PSM, supported by Malcolm Elliott, president of the Australian Primary Principals Association, Derek Scott, The Educator's 2019 Australian School Principal of the Year and Bill Louden AM, Emeritus Professor of Education at the University of Western Australia
In his speech to the Centre for Independent Studies on 'Reforming Australia's Schools' on Friday, Minister Tudge said what students are taught, how they are taught it, and the environment in which they learn, are the critical factors that will ensure the success of these priorities.
"If we get these three core pillars right, we will put ourselves back among the world's best, and we will make good on that great promise of school education – that every child has the opportunity to realise their potential," Minister Tudge said.
He pointed to the success of countries like Poland, Canada, Estonia, Singapore and the UK, saying Australia can achieve the same kind of impressive turnaround in its education system through "considered reforms and consistent progress".
"The [UK] overhauled teacher training, brought more order and discipline to classrooms, and strengthened the curriculum – showing us what works. I remain very optimistic for our students, our schools and our nation," he said.
However, several prominent education experts have voiced concerns about the approach the Minister has taken to reforming the Australian Curriculum.
Professor Michele Simons, the Dean of Education at Western Sydney University and President of the Australian Council of Deans of Education, said the current review into teacher training should take the opportunity to build on the significant reforms that continue to be implemented in Initial Teacher Education over the past seven years.
"These reforms have seen the accreditation of Initial Teacher Education Programs increasingly pay attention to the development of programs that are informed by the best research evidence," Professor Simons said.
"Accreditation panels play close attention to all aspects of ITE programs to ensure that only those that meet these standards are accredited."
Professor Simons said this includes the requirement for ITE providers to draw on research evidence to inform the ongoing development and quality assurance of their programs, in addition to ensuring that Graduate Teachers are able to exercise professional judgement and become discerning adopters of research in their practice.
"The processes used in accrediting ITE programs are the product of significant partnerships between universities; the profession and Accrediting Authorities across the country," she said.
"It is important that, that any new reforms do not undermine the significant gains that have been made in building this research -led approach to accrediting ITE programs', nor the confidence that we have in the teachers who are working in our schools during these very challenging times."
'Teachers are already highly qualified'
Other experts say Australia's ITE programs already provide the high-quality training needed to prepare teachers for the classroom.
Mary Ryan, Professor and Dean of Education at Macquarie University and the President of the NSW Council of Deans of Education, said every graduate from an ITE program in Australia has not only met the literacy and numeracy standard, but is also deemed classroom ready through a valid and reliable Teaching Performance Assessment (TPA) which is externally endorsed.
"Every ITE program is scrutinised by a panel of accreditors including teachers and school leaders. Evidence use and transparency are hallmarks of teacher education in Australia," Professor Ryan said.
"Whilst major changes have occurred in ITE, changes in the structural inequities of our schooling system have not kept pace. Our focus should be on funding levers to encourage diverse candidates into teacher education so the profession reflects the student demographic in our schools."
Associate Professor Victoria Whitington is the Dean of Programs: Education Futures at the University of South Australia, is curious to see the evidence base that Minister Tudge is using to make his assertions about initial teacher education.
"The initial teacher education programs offered at UniSA are based in findings from research regarding effective approaches to preparing preservice teachers to be quality graduates who are well prepared to begin practice as teachers," Assoc/Prof Whitington said.
"Furthermore, our programs prepare our graduates for work in the superdiverse classrooms and early years settings in which they will be working."
Assoc/Prof Whitington said many preservice teachers enter initial teacher education programs after working in a range of other roles, eager to make a contribution to our society, in particular, via the education of children and young people.
"In addition, the leaders in education faculties across Australia work closely together in a range of ways to produce graduates who will be effective teachers."
'We don't need another review'
Australian Education Union Federal President Correna Haythorpe said the Federal Government is trying to "shift the blame for their failures" in education policy to teachers and principals.
"The feedback we get from principals reinforces the need to address the long-term issues in schools that have been neglected by the federal government over the past eight years," Haythorpe told The Educator.
"In this year's State of our Schools survey, principals told us that they don't have enough classrooms or facilities for their students. They report teacher shortages and difficulties filling vacancies, and they report under-resourcing. They simply do not have enough money".
Haythorpe said this is "not surprising" given that less than half of all public schools will reach 95% of the Schooling Resource Standard by 2023.
"There will also be a $19bn shortfall in Commonwealth funding for public schools over the next four years," she said.
"All of these things directly affect student performance, but instead of addressing them, we have the sixth review in eight years. The federal government does not need another review. They need to fund public education".