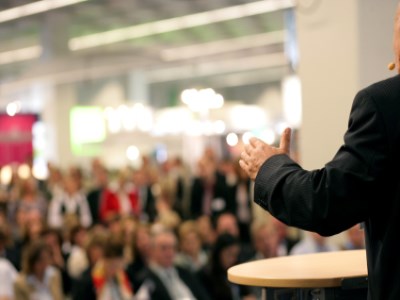 Australia's major education bodies have responded to the latest national survey into principal occupational health and well-being, which was released today.
The report shows that working conditions for principals continues to worsen in most states – in some cases dramatically.
Peter Beckingham, federal president of the Australian Principals Federation (APF), told The Educator that in 2016, four out of every 10 principals experienced an actual case of violence towards them.
"This is an alarming trend that will surprise and shock school communities," he said.
"It needs immediate attention with strong action to provide a safer environment for our principals and school communities."
Another recurring problem for principals, according to the report, is adult-to-adult bullying, a trend that the Association of Heads of Independent Schools of Australia (AHISA) called "deeply concerning".
In a statement today, AHISA CEO, Beth Blackwood, said bullying and threats of violence are adding to the pressures of an already burgeoning workload that principals have to deal with on a daily basis.
"Schools are tasked with creating safe communities for students and respectful relationships must be modelled by all adults in those communities if schools are to succeed in this role. Civil behaviour should be a general expectation of all Australians," she said.
"At the same time, there is evidence of further deterioration in health indicators such as stress, sleeping troubles and burnout. Working hours may not be increasing, but the intensity of the challenges that principals face certainly is – and taking on toll on principals' well-being."
Greater autonomy not the answer – union
Australian Education Union (AEU) federal president, Correna Haythorpe, said the research confirms that principals are being exposed to increasing levels of violent and bullying behaviour, and that this contributes to the stress of the job.
"Calls for greater autonomy for schools often ignore the fact that this puts increased responsibility and stress onto principals, unless they are also given more resources," she said.
"As well as supporting principals exposed to violent behaviour, we need to make sure that schools have the resources for students to get the individual support and programs they need to reduce difficult behaviours."
Administrative support on the horizon
NSW Primary Principals' Association (NSWPPA) president, Phil Seymour, said his association – in conjunction with the NSW Secondary Principals Council (NSWSPC) – has established a working party to look at how the two organisations can provide administrative support to principals.
"If we improve the working conditions for principals we also improve the learning conditions for students," he said.
"Research suggests that this can best be achieved by reducing the job demands on school leaders or increasing resources to cope with the increasing demands."
NSW Secondary Principals Council (NSWSPC) president, Chris Presland, told The Educator that his organisation is helping principals deal with stress and burnout through a sustained professional learning program.
"We're providing a lot of professional learning programs in relation to how principals can maintain a healthy lifestyle. We're also providing and expanding our direct support, which are our professional support officers, for principals," he said.
"These support officers work confidentially with principals who are often not coping and provide one-on-one support that is funded by our membership. That service is expanding because principals are working at full-throttle."
Progress being made in some states
The lead author of the report, Australian Catholic University (ACU) associate professor, Philip Riley, told The Educator that despite the alarming trends, some states are showing progress in reducing incidents of violence, bullying.
Riley pointed to figures out of Western Australia and South Australia which showed that both states had worked hard to improve principal health and well-being over the last two years.
"These states have done an awful lot in the past couple of years to address these issues. The Education Department of Western Australia was particularly responsive in terms of listening to what I had to say while I was there," Riley said.
Western Australian principals experienced a 21% fall in bullying related incidents, and there were also improvements in the ACT (-8%), Queensland (-4%) and South Australia (-4%).
"South Australia has also been very proactive, and decided that it wanted to be the well-being state. They're attacking these issues at a 'whole-of-government' level – not just in schools," he said.
According to the survey data, South Australian principals reported a 3% drop in threats of violence, and Tasmania saw a 14.23% fall in such incidents over the last year.
Related stories:
New report shows principals on the brink
New research investigates key challenges facing principals