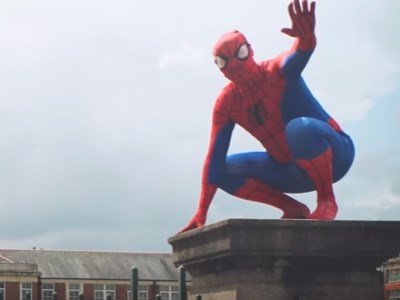 UK high school teachers put an entertaining twist on how they farewelled their school's Year 11 leavers this year.
The staff of Bedford High School, located in England's east, put together a four-minute video of themselves lip-syncing to the 2014 hit 'Rather Be' by Clean Bandit featuring Jess Glynne.
The
video
, which so far has over 50,000 views on YouTube, was played at the school's assembly last Tuesday.
Helen Phillips, head teacher at the Leigh school, told the
Leigh Journal
that she was delighted by the positive feedback the video received online.
"The students loved the video and it was great fun to film. We filmed it after school and in the school holidays. It was hard work fitting it all in but well worth it," she said.
"Part of it was filmed in Southport in the summer holidays, which was really funny because people around us had no idea why we were dancing on the beach and lip-syncing on the tram. We certainly received some strange looks."
To give its students a memorable send-off, the school has previously made lip-synch videos of 'Happy' by Pharrell Williams in 2014 and 'Uptown Funk' by Mark Ronson featuring Bruno Mars last year.
Phillips said that all of the staff at the school got involved, from teachers and support staff to dinner ladies.
"We show the video in their final assembly as a thank you from the staff to the students for all their hard work throughout their GCSE exams and to give the class something to remember from their last day at school," she said.
"I would recommend it to other schools. It is a great way to send off the students and it is a fun thing to be a part of."
The latest lip-sync video has received widespread praise on the school's Facebook page.
"Great video, my kids loved it. Thank you Bedford High School," said one parent, Carol Anderson.
Another, Christina Summersgill added: "I love this. I couldn't praise Bedford high enough. Fantastic school and fantastic teachers."