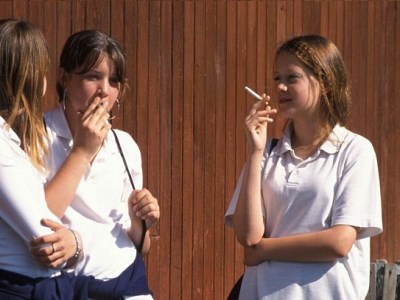 Gone are the days when school students had to hide behind a corner or slip outside the school gates to light up a cigarette. They can now smoke freely on school grounds.
In France, that is.
While this decision by French schools might seem inexplicable, it was made with the best interests of students in mind.
In light of the recent terrorist attack in Paris and the ongoing anxieties stemming from it, the schools defended their decision by saying students gathering in groups outside school to smoke posed a safety risk as they may be targets for terrorists.
France's National Union of Management Staff of National Education (SNPDEN) said that while it was not attempting to minimise the dangers linked to smoking, the decision was "necessary in this particular context to protect against the biggest risks".
"Students massing on the street constitutes a very high risk – one that is certainly greater than that posed by the consumption of tobacco," SNPDEN deputy secretary, general, Michel Richard told France Info.
France remains under a state of emergency after November's terrorist attacks in Paris that killed 130 people.
France's health ministry refused the union's initial request to allow smoking on school grounds, saying the state of emergency currently in force in France "did not affect rules about smoking."
However, a certain number of schools have already adopted the measure without waiting for an official green light.