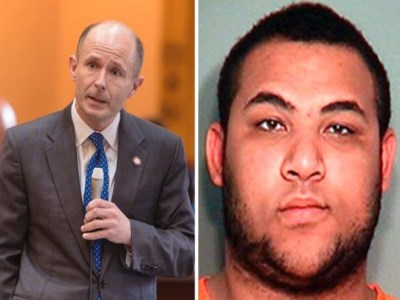 It has been revealed that in December last year, a US man tricked school officials, the local sheriff, and a car dealership's general manager into thinking he was a newly appointed state senator.
The 18-year-old Ohio man, Izaha Akins, said he did it to prove a point about school safety.
The Wyandot County was left red-faced after Akins was allowed to tour Mohawk High School in the town of Sycamore and give a rousing speech about politics to a high school American Government class.
Akins used his own name and claimed to have been appointed to replace state senator, David Burke, who he told officials "had resigned because of illness".
Mohawk Schools Superintendent, Ken Ratliff, told
The Blade
that Akins duped the teacher, the principal, and everyone else he came in contact with that day.
The trickster's convincing gambit only came to an end when the real state senator showed up as scheduled January 14. Ratliff said law enforcement had kept the investigation quiet since then.
Akins is being charged with one count each of impersonating a peace officer and telecommunications fraud, both felonies.
"These country schools think it can't happen to them," Akins told
The Blade
, adding he planned to write a paper on the issue.
He said concerns about school security focused too much on "urban schools," and that he was worried about "the small community effect – they think that this can never happen to us."
"I was duping to prove a point: that these kinds of things can happen. They could easily have Googled me and they didn't," Akins said.