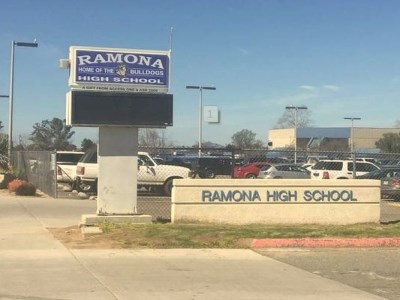 Ramona High School, located in California, was recently put up for sale on the advertising website Craigslist.
And what's more, the students were thrown in as a sweetener.
The ad, spruiking the school for a ridiculous $2,017, was put up on the website on Wednesday morning by the school's senior students as a prank.
"We are selling this beautiful campus because the 2017 seniors are graduating and they were the only thing keeping this school going. Without them, we are nothing," the post – which has since been removed – read.
The ad was also upfront about the smells emanating from farms that surrounded the school.
"On some days you can even smell the scent of cow faeces in the morning," the poster wrote.
But the prank was hardly original.
US students have posted similar pranks on Craigslist over the years, using the year of graduation as the sale price.
For example, senior students of Del Norte High School, located in Albuquerque, tried selling the school on the website for $2,016.
One year earlier, students at Shakopee High School in Minnesota, advertised the school for $2,015.

Related stories:
Principal's Trump parody causes outrage
Comedian's prank baffles school