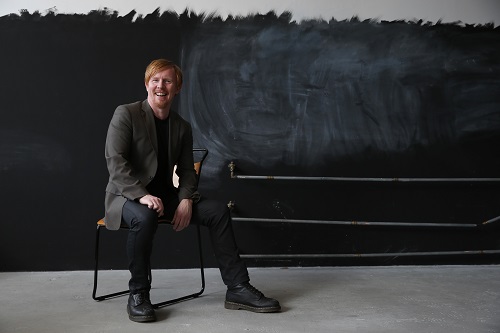 Sydney-based Edu-tech start-up Educator Impact is driving improved student outcomes across 400 Australian schools through its scalable technology solution.
Delivered via an online portal, the technology enables teachers to receive constructive feedback from their students and classroom observations from their peers. It then helps teachers use that feedback to set clear development goals, and provides resources to help teachers improve their practice and advance towards their objectives.
To date, the platform has collected feedback from over half a million students, helping more than 15,000 teachers set and achieve evidence-based development goals.
CEO and co-founder of Educator Impact (EI), Ken Wallace, says the platform is a boon for students, teachers and school leaders alike.
"It's not just the students and teachers who benefit. The technology also allows leaders and principals to look at the aggregate data to better understand strengths and weaknesses across the whole school," Wallace told The Educator.
"Rather than a performance management tool, it's a performance improvement tool."
Wallace said it is well known that the best way to improve student outcomes is to improve teacher quality.
"Research also tells us that well-designed feedback systems in schools can produce a 30% uptick in teacher effectiveness. It's something each and every school should have in place," he said.
"But feedback has to be done right to reap the potential rewards."
Wallace referred to a survey which found 63% of educators reporting that teaching evaluations are still done for purely administrative reasons, with no real focus on teacher improvement and behaviour change.
"An incredible 89% of NSW-based teachers report that their teaching is hindered by increasing administrative burdens. This is simply unsustainable," Wallace said.
Wallace said that for the sake of teachers and students alike, schools should abandon "admin-heavy", DIY systems and embrace technology-enabled solutions.
"When it comes to catalysing culture change and driving teacher improvement, we know that the simplest feedback systems are also the most effective," he said.
"In light of the overwhelming pressures teachers face, simplicity and effectiveness should be top priorities for schools."
St Philip's Christian College (SPCC) in Cessnock has been using Educator Impact for six years. Its principal, Darren Cox, said the technology enabled the school to better understand classroom culture and drive improvement in several key areas.
"Educator Impact has collected nearly 14,000 meaningful data points from 12,400 student surveys, 400 teacher self-reflections, as well as facilitating 750 formal classroom observations", Cox told The Educator.
"However, collecting the data is only part of the puzzle. The technology has also driven the creation of 302 targeted goals for teaching staff, which are worked on weekly by SPCC educators".
Rather than taking a one-off 'PD Day' approach to professional development, Cox prefers the "lifelong learning, always-on approach" to educational improvement.
A key outcome for SPCC, says Cox, has been a 13% increase in positive student feedback on their teachers ability to 'calibrate difficulty', which is their ability to manage and engage students at a variety of learning abilities.
"Calibrating difficulty is one of the most difficult, if not the most difficult technical skill for teachers. It's testament to the Educator Impact platform and the hard work of our teachers that this has improved significantly", Cox said.
Since launching in 2013, Educator Impact has experienced solid year on year growth, committing on average a third of its revenue to research and development.