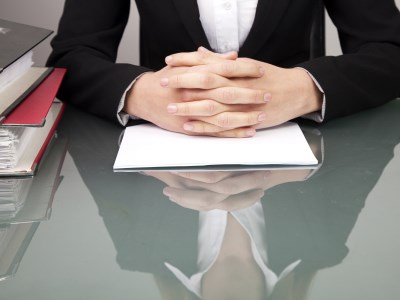 Australian Heads of Independent Schools Australia's (AHISA) national chair, Karen Spiller, instituted the
Aspiring Women Leaders
conferences, which have encouraged numerous new female Heads in the independent sector.
Spiller said there has been an increase in the number of female principals since 2010, which has been driven by a growing recognition of the value that gender diversity has on school boards.
"We've seen a big improvement on 2010's numbers of female secondary school leaders. In fact, nearly half of all leadership roles in secondary schools are now occupied by women," she said.
"Between 2010 and 2013, there was also been an increase in the number of female primary school heads, from 57% to 65%."
Spiller pointed to the increasingly gender diverse public school system, which is also contributing to the appointment of females in leadership roles.
However, she cautioned that there are some stubborn obstacles when it comes to achieving a level male-female playing field in Australian education.
Conservative school boards must change
Spiller said that despite these improvements, there was still more work to be done – particularly when it comes to increasing the number of female principals in the independent sector, which she said continues to have school boards that are conservative by nature.
"In the Independent sector, the proportion of women in primary schools has declined from 2010 to 2013 from 55% to 48%. Among secondary leaders, there was tiny movement, but only 30% of secondary principals in the Independent sector are female," she said.
"In many cases, we have conservative boards opting to appoint male heads, so I see the support of male heads and boards as absolutely key in getting more women into leadership roles in Independent schools."
Spiller is also the principal of St Aidan's Anglican Girls School, which runs the Aspiring Women Leaders conferences. She said that one of the joys she has as a principal was catching up with students at reunions and hearing about their post-school achievements.
"One of our old girls is in New York and has a community service program that has been accredited by Brooklyn City Council. The program is aimed at keeping young people out of incarceration, and is the only one of its kind that has been accredited," she said.
"This incredible program was born out of her desire to reach out and help people, and this goes to show the value that female leadership can have if it's encouraged."
Schools must reflect each of their values
Spiller said that while it might sound obvious, the best schools are those that "are absolutely focused on what is best for their young people".
"I think that is about fostering warm and respectful relationships at all times. Once you demonstrate that and you're constant about it, they will see that those are the values that are always exhibited, kept to and spoken about," she said.
"As long as you always hold to those values, you've got that solid baseline of trust. If the students genuinely believe that you are there for them and you have their best interests at heart, they will often accept consequences, boundaries and disciplines that they may not accept at other times."
Spiller, who has taught and led in Anglican co-educational and girls' schools for more than thirty years, shared what she saw as the biggest challenges and opportunities in education for girls moving into 2017.
"There are more post-school opportunities opening up as organisations actively chase diversity in the workforce, however many of these areas are STEM related, and we're not seeing any wide-scale adaption of ' geek speak' or 'tech speak' that attracts girls into these fields," she said.
"Girls schools are putting a lot of effort into this but they need to offer more opportunities for girls to do higher order STEM subjects."
Spiller said the language around these disciplines must be changed so schools can have a greater adoption of girl-friendly approaches in STEM courses – both at school and post-school.
Society has 'Jeckyl and Hyde' expectation for girls
Spiller said that at the same time that schools pursuing higher representation of girls in STEM education, young girls are caught in a tug-of-war engineered by society that demands that they be both conscientious innocents and sexualised party animals.
"We're seeing a Jeckyl and Hyde-like expectation from society that girls must be simultaneously innocent and studious while also being party animals and sexually appealing to boys," she said.
"However, these things are diametrically opposed. This challenge – and the challenges related to post-school employment – is leading to a cult of perfectionism that is causing great anxiety for girls and for young people generally."