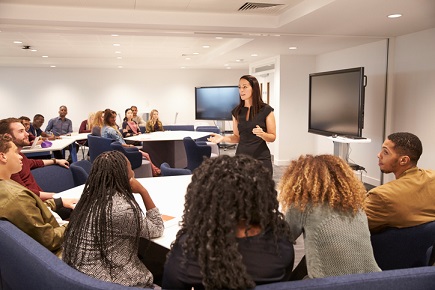 More than 50,000 primary and secondary school teachers in New Zealand walked off the job this week, demanding an increase in pay, more respect and better working conditions.
The 'mega-strike' marks the biggest industrial action ever undertaken by New Zealand teachers, who have held three strikes since the Labour coalition government came to power in late 2017.
Wednesday was the third time primary teachers and principals have taken industrial action in the past year as they try to negotiate collective agreements with the country's Ministry of Education.
The protesters are calling for a 15% pay rise, but the government has refused to budge on offer of a 3% pay increase, insisting it cannot afford to provide more.
'The problems look set to worsen'
Lynda Stuart, the New Zealand Educational Institute's Te Riu Roa president, said that while secondary and primary teachers face their own unique challenges, "the overarching problems are shared".
"Chronic underfunding in the education sector over the last decade has left teachers underpaid and overworked, which means more teachers than ever are leaving the profession," Stuart told The Educator.
New Zealand's schools are facing a teacher shortage crisis, with a 40% drop in people training to be teachers. and a growing number of school-aged children. In late 2018, 50% of schools reported that they did not have enough teachers.
"Schools are struggling to attract teaching staff, and that problem looks set to worsen," Stuart said.
"Teachers, parents, and supporters have demanded the government take bold action to make teaching a valued, respected and sustainable profession, so that our children can continue to have the educational opportunities that they need and deserve, with great, well-trained and well supported teachers."
Stuart added the NZEI is also calling for more resources and trained staff to support children with additional learning needs.
'A history making event'
New Zealand Principals' Federation (NZPF) national president, Whetu Cormick, said the strike was "a history making event".
"It is the first time that teacher unions from both secondary and primary sectors have ever joined forces in strike action, signalling the critical nature of the state of teachers' pay and conditions," Cormick told The Educator.
"The current Government has a challenging job to address the many issues facing schools in Aotearoa New Zealand right now."
Cormick pointed to "a decade of neglect" during which schools' operations grants were, in real terms, reduced.
"We were saddled with the pressures and stresses of national standards and increasing moves towards privatisation of our public education system with the likes of charter schools," he said.
"In addition to this, our system of learning support for our most challenged young learners was all but destroyed, advisory and support systems were eroded, workloads for teachers and principals increased exponentially through compliance requirements, and the morale of the profession hit a very low ebb."
To top it all off, said Cormick, those groups of learners, including Māori and Pasifika students, who were not achieving expected levels continued to sit at the bottom of the achievement pile.
"National standards did nothing for them," Cormick said.
Cormick said during this time the status of the profession hit an all-time low with salary movements and conditions stagnating.
"The unions have been offered a $1.2bn package over four years, which is obviously better than anything teachers have had in the last ten years. They say it's not enough, but the Minister does not disagree and argues that's all he can do at present. There's no more money for the 2019 Budget," he said.
"Teachers feel, this is their moment, with a Government that is listening, to put the case for pay and conditions that are fitting for the responsibilities that teachers take on every day. It's hard to disagree."
Cormick said the now question is how the available money will be distributed if there is no more money for the Budget.
"Compromises will be required by the union negotiators. That hasn't worked so far and further strike action has not been ruled out," he said.
"This will be a case of unions waiting their turn and hoping this otherwise sympathetic Government gives them a further boost in the 2020 Budget round or the Government discovering a pot of money they didn't know about."
The Educator has contacted the New Zealand Education Department for comment.