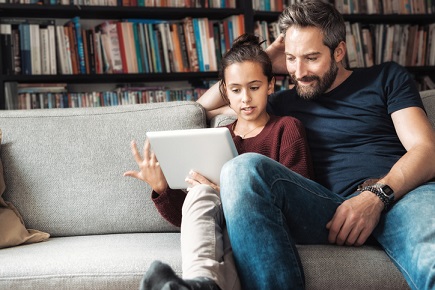 When it comes to finding the 'right fit' public school for their child, parents can often face a range of frustrating issues.
For example, finding information such as catchment area, contact information, before and after school care availability, facilities and even transport information can be a difficult and time-consuming process.
Recognising this, the
NSW Education Department
teamed up with a network of designers, developers and civic technologists three years ago to develop a way for parents to see all of this information in the one place.
Through community engagement and consultation with the Department's Centre for Education Statistics and Evaluation CESE, Peter Welte, developer & Fellow at Code for Australia (CfA), identified an innovative solution.
To make it easier for parents to choose the best school for their children, Welte developed an app that included a wide range of specialist programs and provisions to support students with disability or difficulties in learning and behaviour.
Now, the South Australian Education Department has redeployed their version of the app, showing that open source software can allow governments to innovate faster and more efficiently, saving taxpayer money in the process.
Alvaro Maz, CfA's managing director and co-founder, said that while school information was publicly available through the Department's open data, it hadn't been presented in an easy to read format.
"[The app] helps principals benefit from greater visibility for their school, as well as from cost savings," Maz told
The Educator.
"Previously parents and guardians would go around calling schools. With the app, we're cutting out people being on the phone, but also giving visibility to schools that may have been harder to discover."
Rick Persse, chief executive at South Australia's
Department of Education
, said the Department wanted to make it easier for the state's families to find schools and preschools, including zoning information.
"Previously, this information was presented in a way that wasn't easy to access or understand. We created a modern and simple tool using CfA's open source software," Persse said.
"Open source code made it possible to build our school finder in a short timeframe. It was cheaper than developing the whole solution ourselves, or hiring a third party. Compared to creating it from scratch, this made everything much easier."
Related stories:
National curriculum gets digital shake-up
Australian coders take on world in landmark event