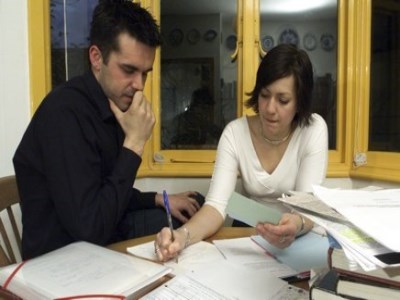 Last week, a Melbourne Islamic school which breached the Fair Work Act was hit with one of the
largest fines
ever levelled against an Australian school.
The Australian International Academy of Education (AIAE) – formerly King Khalid Islamic College – was found by a Federal Court to have employed too many teachers on fixed-term contracts and falsified paperwork.
The high-profile case saw the
Independent Education Union
(IEU) awarded $150,000 – a sum that law firm, Maurice Blackburn, called "one of the largest award of penalties ever against an Australian school".
But while most schools understand these consequences and abide by the rules, there is room for error – however unintentional.
Fixed-term contracts: the do's
Julie Podbury
, president of the
Australian Principals Federation
(APF) outlined some of the things principals should consider before hiring teachers on fixed-term contracts.
"Fixed-term contracts are a source of grief for both teachers and principals. When staffing a school, a principal needs to consider how stable the student numbers are," she told
The Educator
.
"When they are very flexible it is important to keep sufficient staff on contracts in order that you don't go into a budget deficit."
However, Podbury added that the risk for principals in hiring permanent staff is that falling numbers can force the school into deficit – meaning staff have to be declared in excess.
"If too many contracts are held in a school then often you can lose a good teacher who is lured to a school where they will offer permanency," she said.
"The excess process is very stressful for the principal and the teachers involved, and this costs the school considerable money.
"The excess staff are paid by the school for up to 18 months while they try to seek another position with the help of an employment agency appointed by the DET."
'Outstanding teachers worth the risk of deficit'
Victoria has particular restrictions on what can and can't be done around fixed-term contracts.
Podbury said that once a teacher has shown their work ethic and has demonstrated a capacity to deliver a quality repertoire as a teaching practitioner, they should then be transferred to an on-going position as soon as possible.
"Under the new arrangements in Victorian Government schools, schools need to advertise a job to the broader community to make a short term contract staff member permanent if they have been in the school for less than 12 months," she said.
"Outstanding teachers are worth the risk of going into deficit."
Judy Crowe, president of the Victorian Association of State School Principals (VASSP) told
The Educator
that most principals know that to attract the best applicants, ongoing positions should be advertised.
"The reason some positions are short term is they are to replace the staff who are going on leave," she said.
"Many short-term contracts are a consequence of teachers being on family leave, or the fact that many young teachers in ongoing positions want to have a year's leave to travel."
Crowe said there are some safeguards through the
Victorian Education Department
to ensure that schools do not use short term contracts inappropriately.
"VASSP also has a number of retired principals who advise principals about the appropriate mixture of ongoing and short-term positions. It is more complex to plan when enrolment patterns are not predictable," she said.
Principals 'err on the side of caution'
Another issue making this process difficult are the mounting workloads that principals must endure, something Podbury said forces principals to take a more cautious approach when deciding how they hire.
"Principals can have all the technical knowledge they need about staffing, yet can struggle with the workload of the process of hiring, reading applications, holding interviews, vetting, reference checks and other tasks," she said.
"Some fear the prospect of sliding into deficit, and err on the side of caution when it comes to deciding on how many on-going positions they can manage. Then there is the excess process.
"All of these things create enormous stress for principals. It is a huge balancing act which some manage better than others."