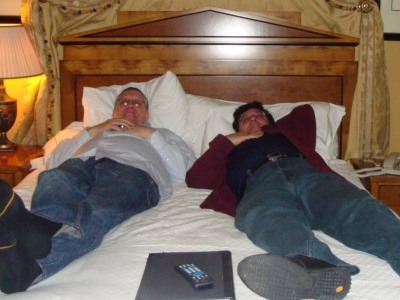 Former Education Department senior official, Nino Napoli, has admitted to misusing thousands of dollars of state school funds.
Photos provided to the Independent Broad-based Anti-corruption Commission (IBAC) showed Napoli and a former colleague, Jeff Rosewarne, enjoying a taxpayer-funded business class trip to London, which included a visit to Buckingham Palace.
Napoli, who was sacked by the department in April, allegedly ran a $2.5m fraud ring, which siphoned funds from the Education Department between 2007 and 2014.
The majority of the money was spent on overseas travel and companies owned by Napoli's relatives. Misused funds were also funnelled to Napoli's sons, who were paid for work they did not do.
Counsel assisting IBAC, Ian Hill, QC, was told by Napoli that he knew his sons were not entitled to the money as they had not worked for it.
"In effect, on Ralph's behalf, you stole this money from the
Department of Education
?" Hill asked, to which Napoli responded: "Strong word, but yes."
"What I have done is dreadful," Napoli told the Commission.
When asked by Hill where he told his sons the money was coming from, Napoli admitted he lied to them.
"I told them nothing. I just lied to them. I lied to them," Napoli said.
The IBAC probe has claimed seven people, including Napoli, former regional director John Allman and a number of principals.
Napoli will return to the witness box today.