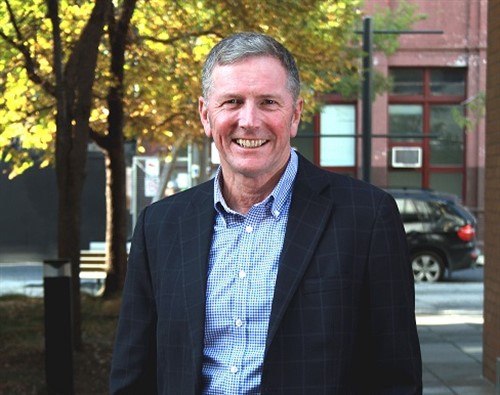 When Simon Gipson stepped down as the head of St Michael's Grammar school last year, concluding what can only be described as an illustrious career, he began the onerous task of deciding what to do next.
Among his options were returning to South-East Asia, where he had worked with a consultancy helping disadvantaged children in Cambodia and led a school in Chiang-Mai in Thailand. He also looked at a number of bureaucratic roles across Australia.
However, while browsing LinkedIn one Sunday afternoon, Gipson stumbled across a link to The Song Room, a national not-for-profit organisation which uses a range of programs to ensure that children across Australia have access to music and creative arts education. Today, he is the CEO of that company.
The Song Room, established in 2006, is now reaching more than 80% of schools and more than one million students. What's more, the company is addressing a pressing issue in the delivery of contemporary arts education: providing schools with specialist arts teachers who train teachers to carry on quality arts education once they're gone.
Gipson says the Song Room's programs are independently proven to lift the academic performance, school attendance, social-emotional well-being and community involvement of students.
"The Song Room is an organisation that is not only having successful intervention but the intervention and efficacy itself is also well-supported by evidence-based research that was conducted across several studies," Gipson told The Educator.
Gipson pointed to the crucial role of specialist teachers in helping schools deliver quality arts education. To help schools in this area, The Song Room offers 'Teaching Artists', who work closely with teachers and students to produce the best possible outcomes.
Over the last few years, The Song Room has developed an online learning platform called Arts Live, which addresses the issue of how to sustain the learning and impact of arts programs beyond the Teaching Artists.
"Schools cannot rely on a teacher who does not have the specialist skills required to deliver an arts program. We know that most teachers who go to primary schools will get around 20 hours across their degree that is focused on an arts education, let alone the specialisms that sit within that," Gipson said.
"The reality is that one-in-four primary schools across Australia have a specialist arts teacher, so what the program was initially designed to do was to provide modules of lessons for teachers in those specialist arts areas."
Despite the popularity of arts in Australian society, Gipson said he "worries deeply" about the future of arts education in Australian schools – an issue driven by a consistent focus on NAPLAN and the ATAR over humanities and the arts.
Gipson said he has become increasingly concerned after seeing state schools in Melbourne gradually axing their arts and humanities programs in Years 11 and 12 because they feel that "the only important game in town is the VCE and the ATAR".
"What we need to do is think about the value of arts. The arts and creativity allows us to envisage and reconceptualise the future we wish to have. It empowers us to think differently and causes us to be creative problem-solvers," Gipson said.
"If we lose that capacity and don't encourage it through our major agencies of learning, we're condemned to have a very different society from the one we want."
Related stories: