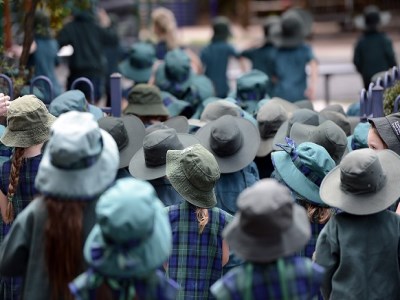 The results of a study by Georgia State University have revealed that a four-day school week improves students' test scores, particularly in maths.
Georgia State University researcher, Professor Mary Beth Walker, said the results had been the opposite of what she had expected.
"We thought that especially for the younger, elementary school kids, longer days on a shorter school week would hurt their academic performance because their attention spans are shorter," Walker told
The New Daily
.
"Also, a longer weekend would give them more opportunity to forget what they had learned."
However, Dr Anne Price, a specialist in curriculum development at Murdoch University in Perth, expressed doubts that the idea would have the same results here.
She said a four-day school week could affect working and childcare arrangements of parents, teacher pay, and add to an already-overcrowded curriculum.
"The length of the school day or week could only ever be seen as one possible factor among many. If it were to have any impact at all it would have to be contextualised within classes, schools, systems, countries and so on," Price said.
"As with all good decisions, this should be worked out at a local level where all stakeholders are involved in meaningful discussions about the impact on them in their context."
Schools such as Five Islands Secondary College and Bankstown Senior College in NSW, are among a handful of schools which have trialled the four-day school week.
Anne Doyle, principal of Bankstown Senior College, said the extra day off allowed students more time and flexibility.
"Students can pursue employment opportunities, reduce travelling time or complete family commitments in one extra day per week while still receiving a full-time education," Doyle wrote in the principal's address.
However, Maleny High, located on the Sunshine Coast in Queensland, will soon reverse its policy of allowing students to take Wednesdays off to attend to apprenticeships, study, and part-time work.
The school's decision was based on the outcome of a review of the senior student's assessment and attendance data.
One of the school's Year 11 students, Ruby Angell, has organised a petition against the proposal that has received more than 400 signatures.
HAVE YOUR SAY
: Should students be allowed a four-day week?