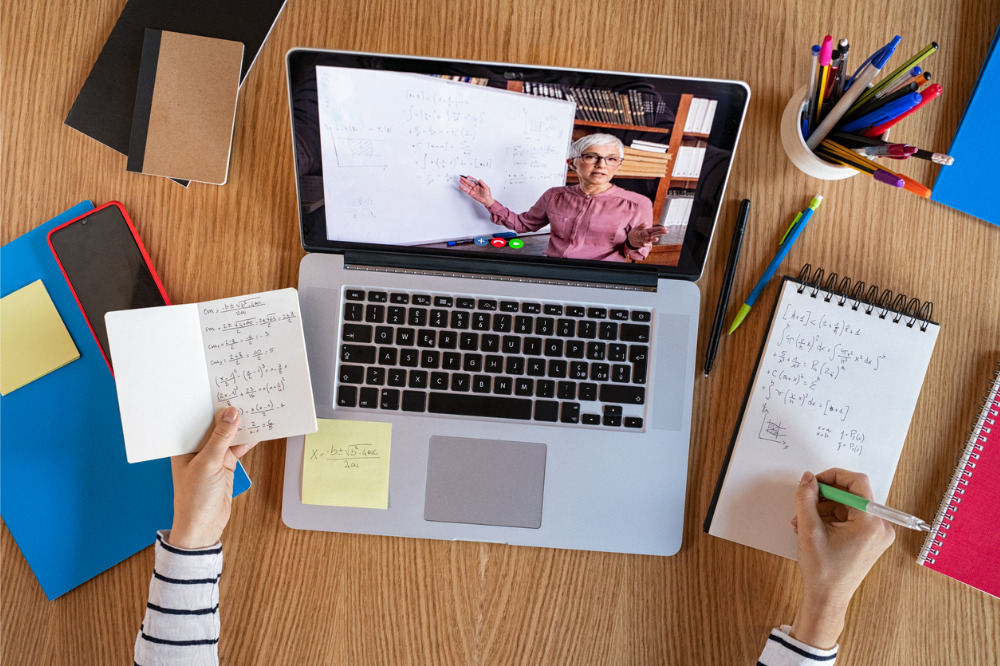 Even before COVID-19 forced many people to work from home, Internet networks across Australia were lagging behind those of other industrialised countries.
According to the World Digital Competitiveness rankings, Australia ranks 54th out of 63 nations in communications technology and 38th for internet speeds.
Now, with schools scrambling to ensure students can access the necessary information and remain engaged and productive, networks are being strained to the hilt.
Since the end of February, the NBN has reported an 80% increase in data demand. To ensure continuity of teaching and learning, education departments across Australia are now working around the clock to come up with solutions to facilitate classes from home.
Schools want to learn from one another
Pat Devlin, Director, South Pacific (ANZ), Aruba, a HPE company, says there are strategies principals can use to extend the same user experience of their school's campus to the student's home – with a solution that's easy to implement and manage.
"Unlike many other industries which are built on fierce competition and secrecy, educational institutions around the world tend to be more collaborative, learning from one another," Devlin told The Educator.
"Paper-based textbooks are being substituted out for online resources which provide up to date content in real time, reflecting the latest research findings and knowledge. Printed exams are transitioning to online assessments, allowing for more rapid yet comprehensive analysis of each students' results".
Devlin said that while we think of remote learning and digital classrooms as less personal than a face to face experience, the digital nature of the student-teacher connection is exactly the opposite.
"Online learning solutions provide a more individual experience for each and every student. Educators can track each student's performance and provide a tailored learning experience for every individual," he said.
"A quiet student, struggling to keep pace may have been lost in a large group classroom, but can now be quickly identified and helped with activities that target their specific needs".
How secure is your network?
Devlin noted how each student's experience when remote learning can be different - depending on what device they use, the physical environment they are in, and the speed and reliability of their network connection.
"It's important to factor for variables and ensure that systems work in a variety of environments. The educator presents a different challenge," he said.
"Rather than cater for many variables, their critical need is consistency – a reduction of variable conditions. A quiet, uncluttered space, a reliable and speedy connection and access to all the resources needed to connect with students".
Devlin said that in many cases, educators working remotely will not have the ability to setup, install and troubleshoot complex networks. In these cases, says Devlin, Remote Access Points (RAPs) are a means to extend an office network into a remote workplace or home office.
"RAPs come preconfigured, so a user can simply plug into any existing Internet connection and they're set to work as though they are inside the school," he explained.
"The same Wi-Fi or wired experience with the same security and access they would have on-site. This allows them to plug in computers, use a laptop or even a telephone extension or printer on the school premises".
Alternatively, Virtual Intranet Agent (VIA), a simple VPN tool, provides secure network connectivity for laptops and mobile devices, says Devlin.
"By using either a RAP or VIA, school IT departments can rest assured that faculty will have the secure connectivity they require to view or edit student data".
'A seamless transition from campus to home'
Devlin said that by accessing the same Service Set Identifier (SSID), Intranet, and other services, students can achieve "a seamless transition from campus to home".
"The less IT uncertainty that students and educators need to manage while being remote, the better," he said.
"While our day-to-day physical environments have changed, the familiar elements and steps of a school's Intranet system should remain the same; i.e. connecting to the same network name, sign-in authentication and folders".
In place of face-to-face lectures and study groups, Devlin said Aruba's education customers heavily embrace video meeting tools such as Zoom, Skype and Google Hangouts, plus live streaming tools for mass lessons or announcements.
"What's critical is encouraging employees and families to embrace strong home networking solutions, so teachers and students can download digital resources and participate in online video meetings without frustration," he said.
"Key features of a solid networking solution for the home includes sufficient Internet bandwidth to support consistent connectivity; enough Wi-Fi coverage in the home to support roaming and simultaneous users; and the ability to prioritise critical applications, like Zoom calls versus Netflix".